How decentralisation can save Arsenal.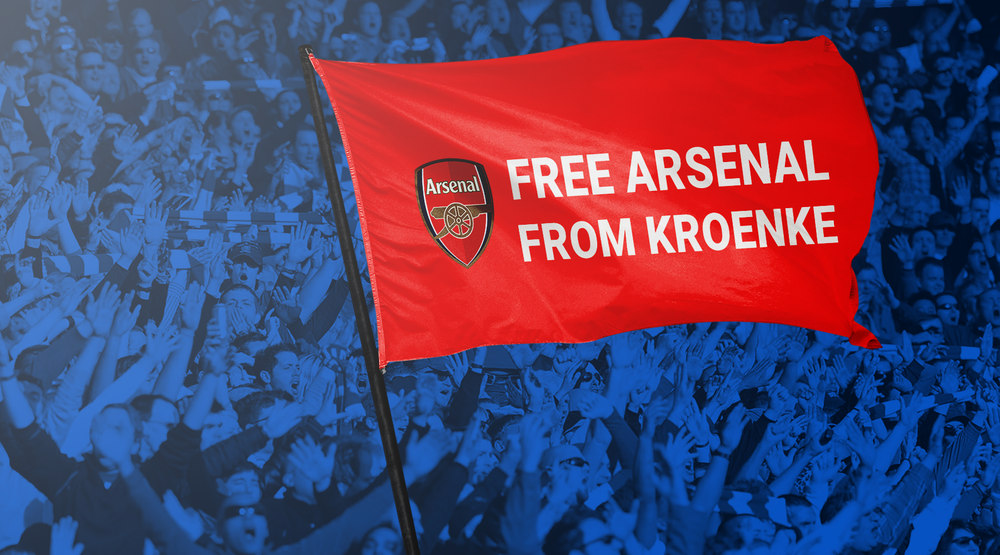 Stan Kroenke bought Alisher Usmanov's 30 percent share and increased his share to 97 percent. This is a hard blow for Arsenal supporters who have been fighting against the ill-fated American owner for quite a time. With 90 per cent Kroenke can buy the remaining shares unilaterally. Most of them belong to supporters via the Arsenal Supporters' Trust.
Back in 2012 Kroenke got 67% of shares and diminished Usmanov's influence on taking decisions regarding the club's development. Kroenke grabbed Arsenal and is going to make it a family business. Stan's son Josh Kroenke is already one of the vice-presidents. The American owner never cared very much about the supporters' dissatisfaction with match results, sales, outgoing transfers of the best players and lack of trophies. He tried to distance himself from communicating with fans even at annual shareholders' meetings. When Kroenke buys the remaining shares, the supporters will not even have this meeting to voice their concerns about the club.
Kroenke has shown his indifference to supporters before. In 2015 he relocated the American NFL Franchise Rams from Saint Louis to Los Angeles to maximize revenues. He is still hated in Saint Louis. Nevertheless, Kroenke's actions in such situations are similar: he merely ignores those who disagree. Usmanov was against Arsenal's transfer policy as well and criticized the club for lack of investment into squad development. In spite of owning 30 percent of the shares, he never made it to the board of directors.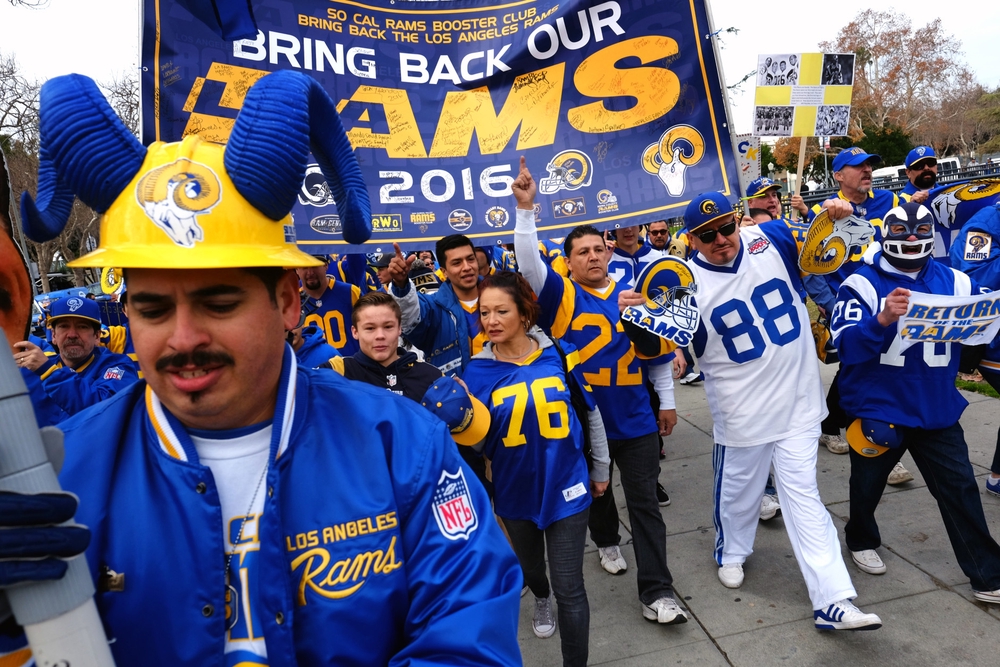 When Kroenke has all the shares you can also forget about financial transparency. This aspect is already being questioned. Usmanov's share was bought not with his own funds, but with a bank loan. Which means that if Kroenke suddenly loses interest in Arsenal, this huge debt will fall onto the club. This is the same scheme the Glazers used in Man United.
The whole business was moved to the USA to distance itself from local and ardent supporters. All third-party shareholders have been pushed away and it looks like the owner is absolutely disinterested in supporters' opinions and wishes. And this is quite sad as those supporters guarantee club's worldwide popularity and as a result should have at least some direct influence on what is going on. At the moment this is by far not the case, and not only in Arsenal. Something like this can happen to any club, and Kroenke and Arsenal affair is not the worst case scenario. You can remember short-term Milan owners that managed just in one year to put the club under UEFA sanctions and disappear.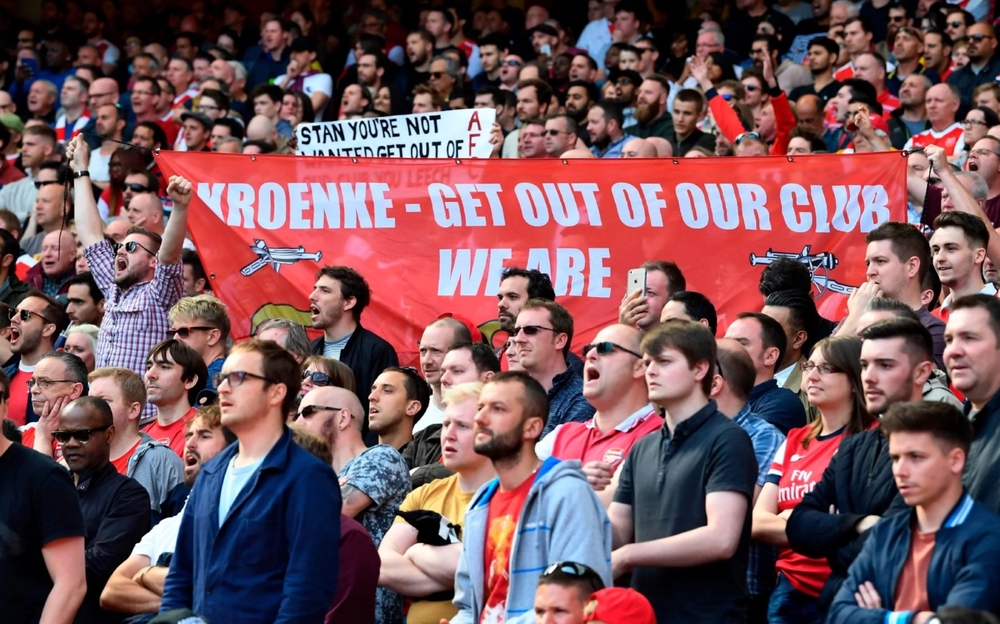 How can decentralisation help?
Meditations about supporters' helplessness when fighting against inadequate club bosses made me think about introduction of decentralization process into club management. At the moment supporters do not have any ways of changing club's policy. Blockchain can help them.
A club means each and every supporter. Without supporters there is no revenue base and without that a club cannot exist. And this is exactly what blockchain is about. Distributed data storage by all users ensures unity and fairness of the system. It seems like this is what many sport clubs lack at the moment.
Two ideas came into my mind at first glance at the situation:
1. To make all clubs store their financial documentation in a decentralized system, so that supporters could study how efficiently the funds are used and if there are any traces of sucking money out of the club by the owner when they feel it is necessary. Having a transparent financial system for the club will increase trust of supporters and will eliminate any problems connected to financial fair play.
You can also put here all shadow agent schemes and under the table payments which cannot be done in a decentralized system. Supporters will have full confidence in the club and its owners.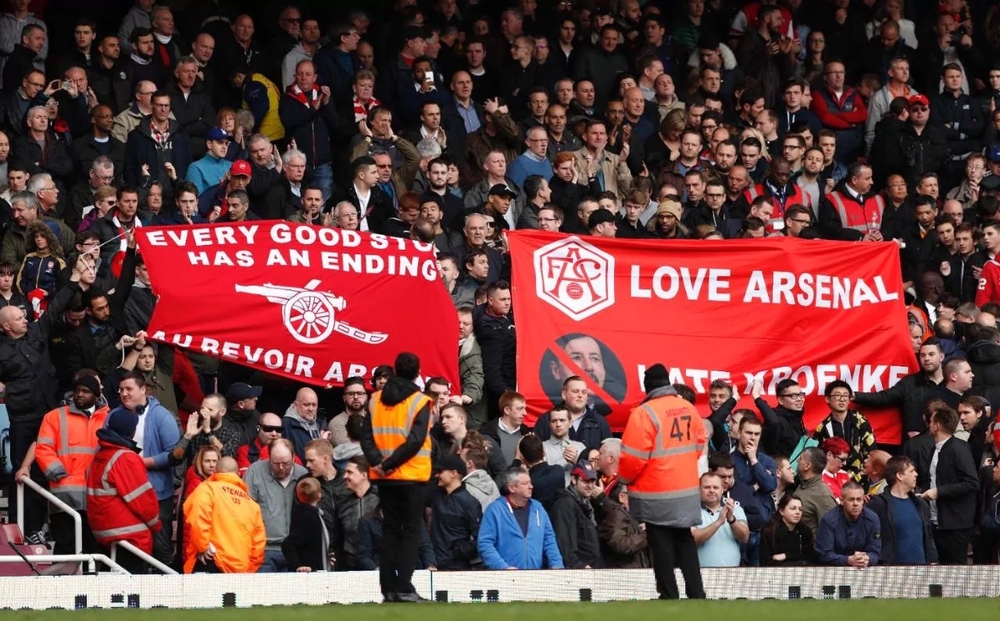 2. By owning a certain share supporters will have a vote which can be delegated to trusted active members. They are chosen in a decentralized manner for sure, and thus every vote counts. It is important that in this way it is possible to get rid of local fan influence. For example, Arsenal has tens of millions supporters worldwide and you can consider every opinion irrespective of location.
As a result we shall get some decentralized and numerous board of directors which will consist of dedicated and active supporters who paid for their shares and received a real right to vote. Thus supporters will be able to block price increase for tickets and merchandise, veto club relocation to another city, stop appointments of incompetent people or those whose ideology differs from the club one.
Only in this situation supporters will feel their real importance for the club they love and will be able to influence development policy instead of getting accustomed to every new owner, whose objectives can be totally different to the wishes and interests of supporters.
There is just one question left: are supporters ready to defend their right to influence the life of the club with such revolutionary methods?
What do you think about this? To what extent is the idea viable and can it be brought to real life? Can decentralization make a supporter more important for the club?