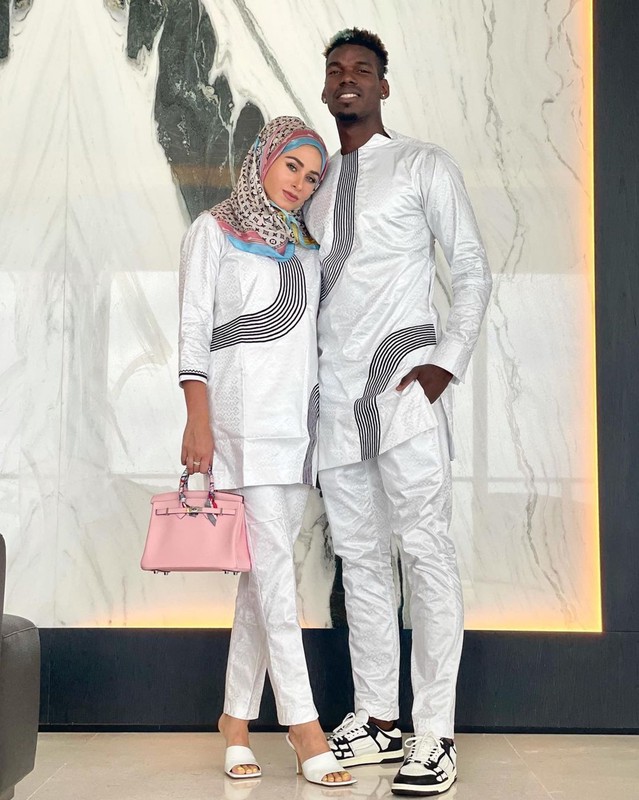 Man Utd star Paul Pogba has spoken out about an Indian state's debate about the Hijab. He posted a video on Thursday about it.
His support for Muslim students in Karnataka, India, who are protesting a decision by the authoritarian government to make it illegal to wear a headscarf in the classroom was shown on Instagram by the 2018 World Cup winner.
One of the most important footballers of his time, Paul Pogba, posted a video on Instagram about a "Hindutva mob" that he said harassed Muslim girls who wore the hijab to school in India.
Over 51 million people follow him on Instagram, and he shared a video of the ongoing debate about the hijab. This led to a lot of problems in some Karnataka schools.
Students who were affected by the ban on hijabs in schools filed a complaint with the Karnataka High Court. They were angry about the ban on hijabs in schools.
In the Karnataka High Court, a three-judge panel on Thursday ordered that all of the schools in the state open again.
A three-day holiday for all schools and universities in the state started on Wednesday. There had been a lot of tension and even some violence over this.
The well-known Muslim footballer's statement draws attention from around the world to the ongoing problem.
It was only a few years ago that Mesut Ozil, the German star, was criticised for making people aware of how the Chinese government treats Uighur Muslims. It was a factor in the player being kicked out of mainstream European football.
Pogba's show of support has angered some Indian right-wingers because the playmaker and his club, Manchester United, have a lot of fans in the country. Those who support the footballer have also shown their support for him because of what he has done in the debate.