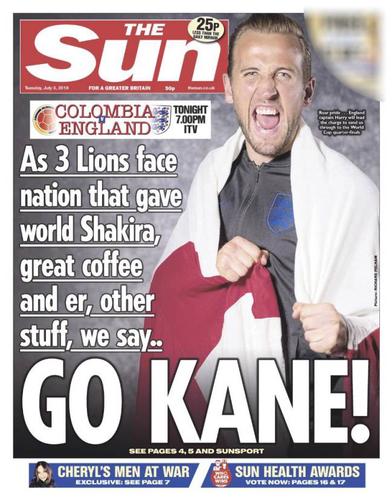 The cover of The Sun in the previous Colombia-England has caused controversy in the South American country. The tabloid has chosen Harry Kane as the protagonist of his first page to make a controversial word game with the term cocaine in an enumeration of the most well-known, and not all positive, aspects of Colombia.
"As the 3 Lions face the nation that gave the world to Shakira, excellent coffee and, uh, other things, we say ... Go Kane!", The newspaper headlines. The message of encouragement for the forward is not innocent.
The comparison has not been anything good in Colombia, where various media have failed the tone of the cover of The Sun. "It's rude," says Caracol TV. And they expect revenge on the lawn. "Colombia's response will be within the field," says El Espectador.