Doping claims have been put forward for the Russian National Team, who made a huge surprise in the 2018 World Cup by going to the quarter-finals. Russian Football Federation responded to claims that before the match, footballers smelled 'ammonia'.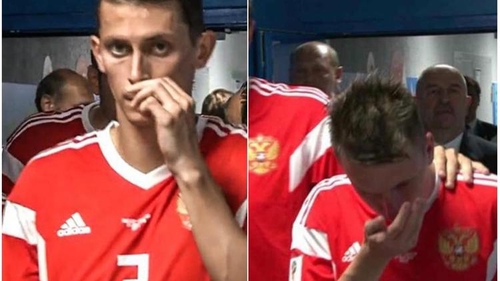 According to Süddeutsche Zeitung, one of Germany's leading newspapers, Russian soccer players wanted to increase their performance by smelling ammonia cotton before the match against Spain.
Eduard Bezuglov, the doctor of the Russian national team, confessed that the players smelled ammonia both before the match against Spain and in the quarterfinals against Croatia.
Commenting on the subject, Bezuglov said, "We are talking about a simple ammonia that is dropped on a piece of cotton and pulled out of here. Thousands of athletes have been using it for years".
Indicating that the material used is not doping, Bezuglov said, "Not only sportsmen use it. People who lose consciousness use the influence of strong smell. It is something you can get at any pharmacy. There is no connection to Doping" he said.
Ammonia is known not to be classified as a prohibited substance in international anti-doping regulations, but it is known to help improve athletic performance by stimulating the breath and improving the flow of oxygen in the bloodstream.
The report in the Süddeutsche Zeitung says that " The Russian Federation was acting as if it was as widespread as the use of the shower shampoo".
In addition to Süddeutsche Zeitung, the Bild newspaper showed pictures in which Russian players rubbed their noses and used those performance-enhancing materials in the quarter-final match against Croatia.
Source: Hurriyet Spor