A rejuvenated ​Wolverhampton Wanderers welcome fellow mid-table side West Ham United to Molineux Stadium in the Premier League on Today evening, seeking back to back home wins. Guess the winner of Wolverhampton Wanderers Vs West Ham United and get reward!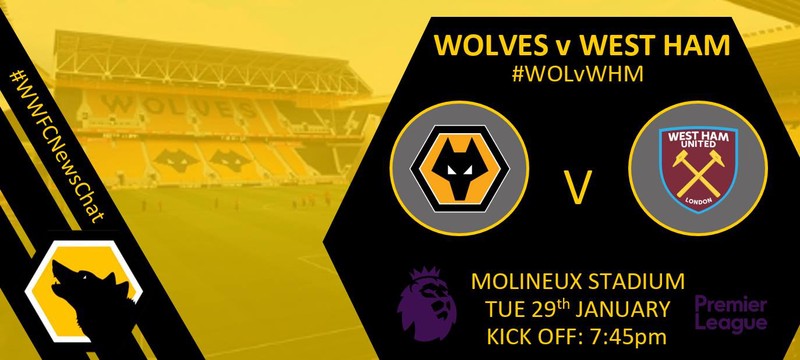 Wolverhampton vs West Ham United
Venue: Molineux Stadium
Date: Tuesday, January 29, 2019
Kick-off: 7:45pm GMT
English Premier League
What you need to do?
• Comment winner team name with score!
• That's all!
Example (Wolves 2-1 West Ham)
Reward
• If you are right you will get upvote reward of 100% (1.2 scr)
• If you are wrong you will get No reward
• Bonus Reward (if 5 people win this challenge Lucky 1 person win 5 scr)
• That's all!
Contest Valid till 15 Minute of the game!
"If anyone wants to help me or support me in this process by any means you are heartily welcome."
I will get upvote reward, if you win. I wish you the best of luck, and have fun. May the best team win!
Thank you !!