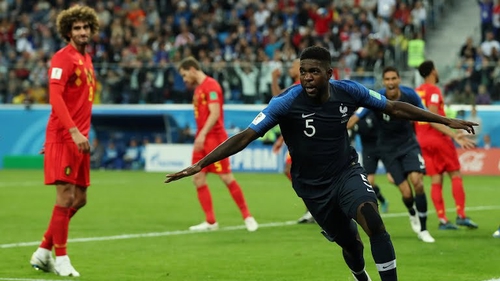 UMTITI man of the match joy all over till now......France kicked Belgium out of the World Cup tournament on Tuesday. Some of the team's success so far can be credited to their coach, Didier Deschamps, who won a World Cup in 1998 and can convey that experience to his players, says Jeffrey Marcus, publisher of The Banter.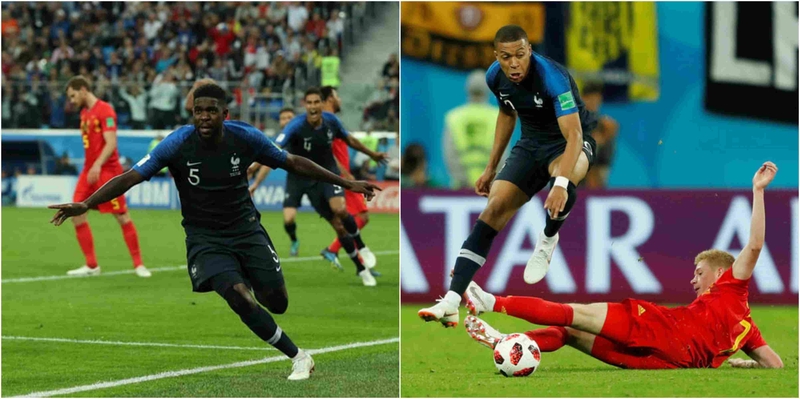 But this is a great team, win by making weaknesses assets, know how to adapt your game against the qualities of the opposing team until victory! What is the point of having the best attack of the moment if it is to be defeated in the semifinals! Yes Belgium was great against Japan and Brazil, but France against Argentina and Uruguay was great too, but the most it is that the French continue the adventure because more realistic against the tactics that impose a world Cup! Belgian friends this is not France who must blame your defeat, but you players and coaches who think that to win the World Cup (that's the end) it is enough to attack and score goals !!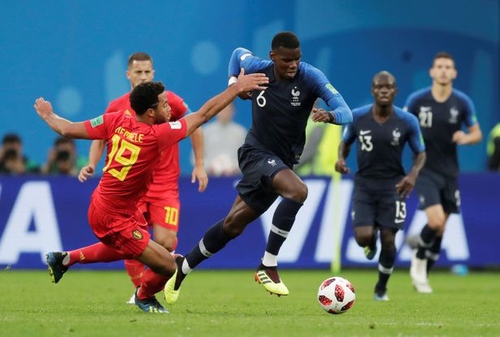 Umtiti dance and goal was ❤❤❤ France booked their place in the 2018 FIFA World Cup Final thanks to a goal from Samuel Umtiti. It is France's third world cup final in the last 6 world cup ... Impressive
A Very Big Congrats To France.......