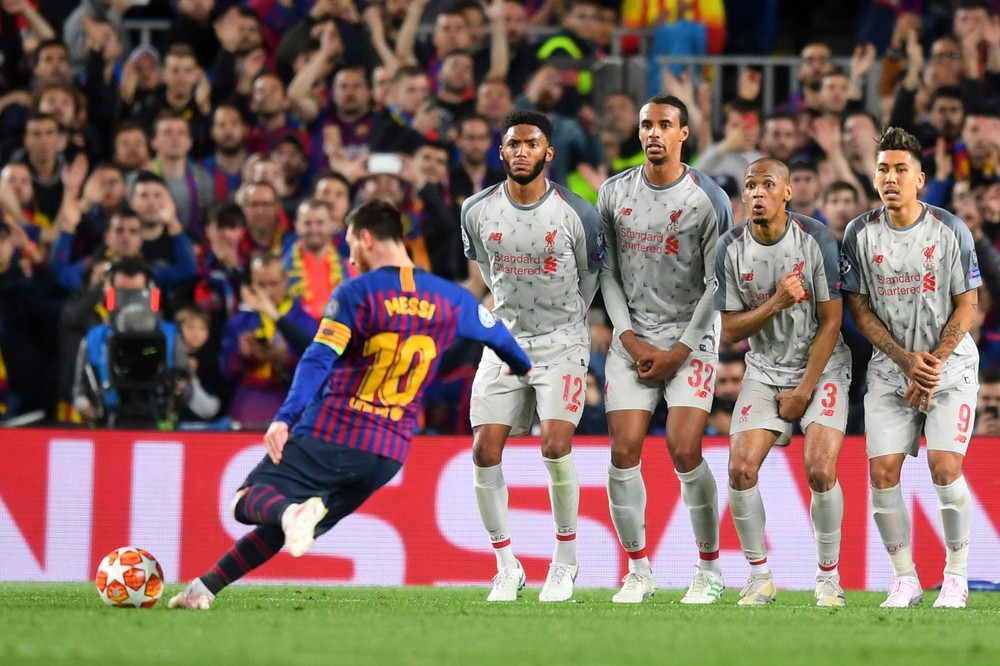 Liverpool had struck all the right chords in the build up to this game. However, the Reds would come up short when it mattered most, on the pitch. Seen by some, and wrongly so, as the pre-cursor to who would go on to lift this season's UEFA Champions League trophy in Madrid, the stakes were high heading into a tricky away tie to one of the strongest sides in world football. Make no mistake, Barca meant business but so did last year's finalists Liverpool. So why and how did that scoreboard staring at the travelling Kop at full-time come to be at the Camp Nou?

Here's my take purely from my own opinion as a fan; It should be noted that heading into this tie I was positive that Liverpool would get a positive result here, even the thought of a memorable win here played in my mind for a few moments. The dreadful away form in the group stages when Liverpool lost to Napoli, Red Star and PSG seemed like ages ago. I could see Klopp's side scoring the all important away goal here. However, things quickly got out of hand largely due to a combination combination of; lack of quality in the final third, luck or lack of it, Klopp's pragmatic approach and well, the brilliance of one Lionel Messi.


1. Lack of Quality in the Final Third
In the opening 20 mins, the Reds were by far the best side as they threatened to blow away Barca on their own patch. Several raking passes into players in pockets of space and the drive towards the Barca box kept the hosts on the back foot.

That was until Naby 'Deco' Keita pulled up injured unable to continue despite his best efforts to shake off niggling pain after being fouled earlier on. This forced Klopp to make an early substitute bringing on captain Jordan Henderson to replace the Guinea international. Milner dropped to the left allowing Henderson to slot into the right side in between Mo Salah and Joe Gomez while Fabinho retained his holding role.

I had thought Firmino would be called upon to inject the drive into the final third as Naby hobbled off. That would have seen, Gini drop into the right side of the midfield while Milner moved left. Still, I trusted Klopp knowing he must have a reasoning behind that change despite the fact that the pairing of Henderson, Wijnaldum and Milner without someone to inject a direct drive and run at defenders would struggle to create chances. From there on, although Liverpool saw more of the ball with an overall 53% possession to Barca's 47% the away side struggled to create any clear-cut chances.

Mane fired an inviting cross from Salah into his path wide. Milner hit a good one straight at Ter Stegen after the restart. Salah forced a full stretch save from the German keeper before hitting the post late on as the Reds pushed for the vital away goal. That was just about it with Liverpool lacking in quality in the Barca third. This shows in the post match stats; of the 15 shots LIverpool fired, only 4 were on target with 8 off target and a further 3 blocked. Twice the Reds got free-kicks at the left edge of the Barca box but failed to produce anything meaningful.

2. Luck or Lack of it
A game of football can be won by very fine margins and as Barca's second goal proved at times luck or lack of it plays an important role. Barcelona attacked Liverpool after a long sustained period of Liverpool dominance in the second period. Fabinho, attempting to knick the ball off the ever dangerous Messi kicked it towards his goal catching both Matip and van Dijk off guard. An attempt by Luis Suarez to put it past Alisson and in the back of the net hit the crossbar and rebounded into the field of play and most importantly into the path of Messi who had the easiest job in the world turning it into an empty net.

Fast forward towards the end of the game, a moment of madness in the Barca box as Liverpool are frantically searching for an away goal. The balls falls to Salah whose only job is to guide is past an onrushing defender and into the net. Unfortunately the Egypt international crushes it into the upright and it rebounds into the field of play and to safety. Those are the fine margins that a game can be won on or lost.

The referee of the night didn't really help the course although he did wave off a huge penalty appeal from the Barcelona players after Matip appeared to have handled the ball in his own box as Messi attempted to wiggle his way past the Cameroonian.

3. Klopp's Pragmatic Approach
The starting lineup wasn't a surprise as such. For a countable number of the 'big' games this season, Klopp has opted to go with the defensive compactness at times affecting the sides attacking fluidity. Here on the Camp Nou it was clear that he was taking no chances.

Here, Klopp appeared to have taken Mourinho's advice on how to stop Messi by creating a "cage". Every time the Argentine had the ball you could count four to five grey shirts swarming around him.

This also meant that the attacking minded Trent Alexander-Arnold was benched in favor of the more defensive minded Joe Gomez at right back. Of course, this did not stop the Barcelona runners from attempting to beat him for pace but it also, vitally, crippled Liverpool going forward. It is important to note that the opening goal came through that right channel coupled van Dijk's failure to track the run of Suarez as Jordi Alba provided the perfect weighted pass for the Uruguayan forward to turn home via Alisson's near post, a well worked goal you have to admit.

In a Klopp system, the fullbacks play an important part in attack but were nullified here especially Gomez. Liverpool managed to hit just 6 successful crosses from an attempted 18, a success rate of just 33%. Many were the times Gomez would hold on to the ball for far too long allowing Barca to close down the passing angles or opt to play the less risky pass when Liverpool were in possession. It also meant that the Reds were also without their 'official' dead ball specialist with Trent often assigned free-kick and corner taking duties.

Something else I noticed is that the introduction of Jordan Henderson meant that Gini Wijnaldum was the most advanced midfielder and essentially played what looked like the No. 9 role that Firmino plays until he was subbed off for the Brazilian in the 78th min. That was a tough ask even for Gini and his lack of anticipation and failure to work in tandem with both Mane and Salah was on show severally in the game. You can't blame the lad though he put in his shift.

But here's where I took an issue with Klopp's selection. Against a strong side like Barca at home, you need your full strength squad. And Firmino is basically the engine of this Liverpool side especially given his off the ball work and is usually the first defender. Klopp was trying to protect Bobby but I thought having him start and look to grab an early goal then sub him off at Halftime, 60th, 75th or whatever other minute made more sense. By the time Firmino was thrown into the game, Barca were 2-0 to the good and he had only 12 minutes to make an impact. Even if Barca hadn't scored their second goal prior to him coming on, that was too little time to have any grasp of the game. Klopp left that sub and taking off an already tiring Milner off too late to make any impact with Barcelona willing to run down the clock Man City style. On this occasion, the manager outfoxed himself when it was clear from the 60th min on-wards that his side would have done with the introduction of fresh legs and a creative force as they chased the game.

4. Lionel Messi- The Genius
It is not hard to see why Lionel Messi is considered the finest footballer to have ever graced the beautiful game. Simply put, the G.O.A.T- Greatest Of All Time. Messi can create something out of nothing. His ability to pull the Reds towards him in numbers meant he was able to open up chances for his teammates.

His inch-perfect free-kick proved as much although Alisson's positioning of his wall and himself was susceptible at best. Not bragging but I told the only other Liverpool fan in my local pub filled with loads of Chelsea, Arsenal and Man United fans and a single noisy half-drunk Barcelona fan that that was going in before it was hit. I thought that was only going to be bent towards that particular corner and Alisson's positioning meant that although he came at full-stretch, he never stood a chance against that one. Add to it the wizardry of hitting it exactly at the angle, no more no less, that was one hell of a beauty I had to appreciate it.

The reason Liverpool lost is not because Valverde tactically outsmarted Klopp, no, I believe it is because he had Messi in his side. If it was he or Suarez on the end of the two glorious chances Dembele spurned at the end of the game, Barcelona would have been out of sight with a 4-0 or 5-0 scoreline.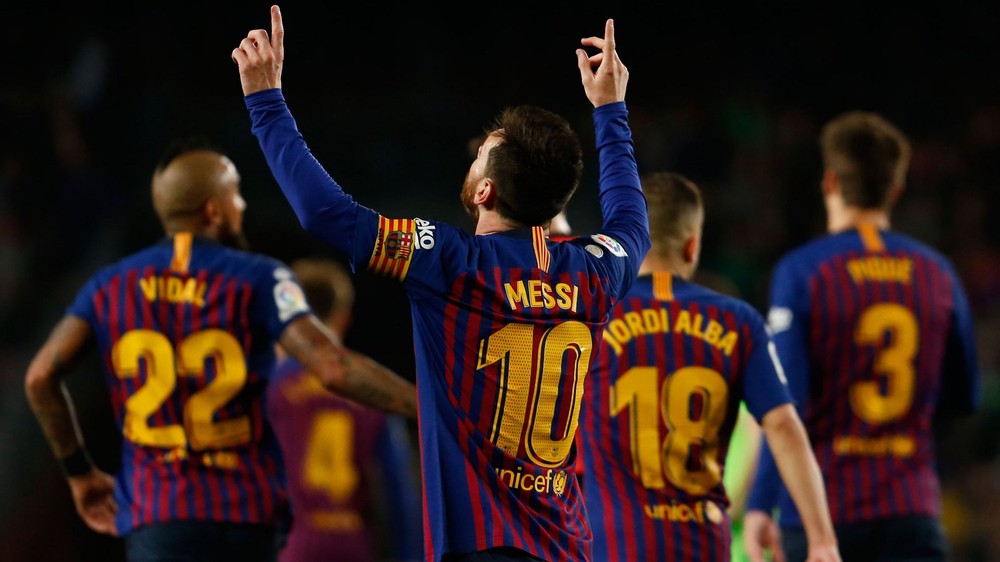 What Next?
Liverpool have to ensure that the hurt from this defeat setback doesn't linger as the shift their focus to a league outing against Newcastle looking to keep the pressure on leaders Manchester City. The Reds simply don't have time to feel sorry for themselves. There's simply too much at stake here. Liverpool have a mountain to climb at Anfield next Tuesday but they also have a previous record for producing miracles in Europe and now, more than ever they need another one. Whether they can create the Anfield atmosphere needed to knock off Barcelona's 3-0 lead while remaining tight at the back remains to be seen as an away goal would be catastrophic to the Reds.

Still there's the chance, no matter how small. It's never over until its truly over.
YNWA!
---
Leave you thoughts, and opinions in the comments section below, would love to know what you think. Thanks for reading!