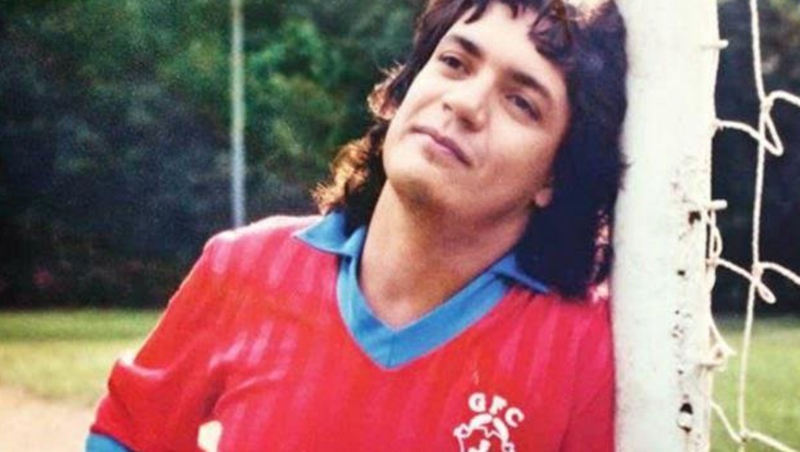 Hello guys! I haven't write for some time, but now I'm here with a new article which I hope you will like.
Did you ever heard about Carlos "Kaiser" Henrique Raposo? Me neither... until a few days ago when I found out that he was one of the biggest liar in football! He fouled a lot of teams and in 20 years did not score any goals!
This man was named the biggest liar in the history of football after he had tricked a lot of teams to offer him a contract. He is the one who "wanted to be a football player without playing football".
Many people wished to be footballers and gave up when they saw that they had no talent. This man has never gave up. He had a 20-year career as a forward but has never scored a goal. It seems incredible but it is true.
His strategy was very simple. In the '80s he became friend with several famous Brazilian footballers, including Romario, Edmundo, Ricardo Rocha, Renato Gaúcho and Branco. When one of them signed a contract, they persuaded the club to also give Kaiser a chance. A three-month deal. Immediately after signing the contract, he quickly searched for an excuse for which he could not play and told his coaches that he needed an adaptation period to re-enter in shape.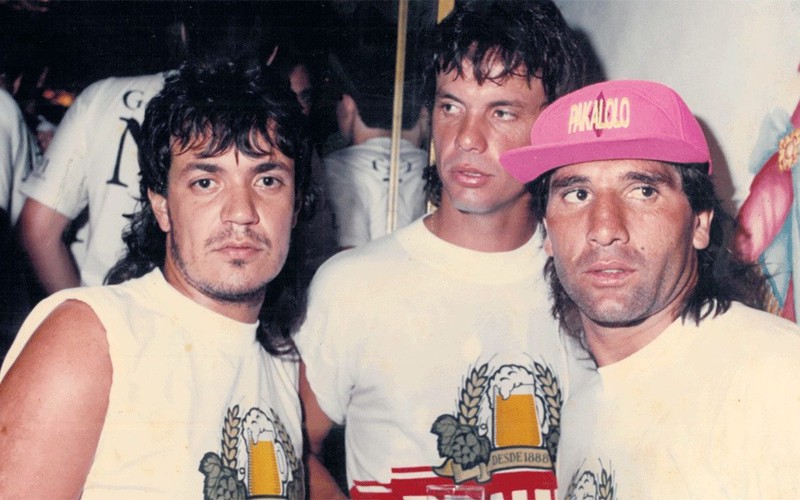 In the first months, all he did was to make some field shifts and then continue having fun in nightclubs. He used his football status to impress women.
His plan continues with near diabolical precision. After a month, he came to training, where he could not impress because he did not know soccer. "When I got the ball, I slammed it in front. Then I held my femur with my hand and screamed that I felt pain and for 20 days I stayed at recovery. At that time, they were not scanners, so they had to believe me." Kaiser said.
While he was 'injured', Kaiser used his perverse tactics to become popular in the team. "At that time, players were not allowed to leave the hotel before the game. A few days before, I get to the hotel, rent some rooms and some women to stay there. So the players did not have to leave the hotel to see a woman."
In order to receive more appreciation, although in the field he was not able to prove anything, in the 1990s, when he was Botafogo's player, Kaiser walked with a huge mobile phone and spoke in English with the teams that he said were interested to sign with him. His colleagues did not know English at all, so they had no way not to believe him. The doctor of the team was the one who discovered he was lying and also that the phone he was talking to was actually a toy.
He was kicked off from Botafogo, but continued the same plan with other big teams in Brazil, such as Flamengo, Vasco, Palmeiras and Fluminense.
The most intense moment of his career was after he left Brazil. Kaiser transferred to Gazelec Ajaccio, and fans came in high number on his first training. Thy wanted to see the 'star' in Brazil at work.
Kaiser did not want to disappoint them and show them he does not know the football at all, so he found an ingenious method to escape. He played all the balls in the stands and forced the coach to change the training. Instead of tactical training they did 90 minutes of exercise.
He spent a 2 years at Ajaccio, who played in the Second League, and all he could do was to be for 20 times in the team, always a reserve. Then he returned in Brazil, at Bangu.
Kaiser also lived an absolutely embarrassing moment. He played at that time at Bangu and his coach assured him that he would not be on the team and would have to sit on the bench. Exactly what he wanted.
"The coach assured me that I would not be in the team. But we were led and told me to go to the heating."
If he had to entered the field, his plan would have been compromised. He had to find a quick solution to dodge.
"I noticed that fans are booing their own players. So I climbed the fence and insulted the fans."
He got a red card and did not get in that match. Club president, Castor de Andrade was a pack of nerves and called him to his office to explain. "Before you say anything, I want you to listen to me. God gave me a dad who died. But then he gave me another one (pointing to the president of the club) and I would not allow anyone to say that my dad is a thief. They were saying that. That's why I intervened." Kaiser told to De Andrade.
His words managed to sensitize the club president who offered him the extension of the contract for another 6 months.
There was made a movie about Carlos "Kaiser" Henrique Raposo. You should watch it. It's interesting.
Also if you will search on google, you may find a lot of other funny stories about Kaiser.

Thanks for reading! All the best!