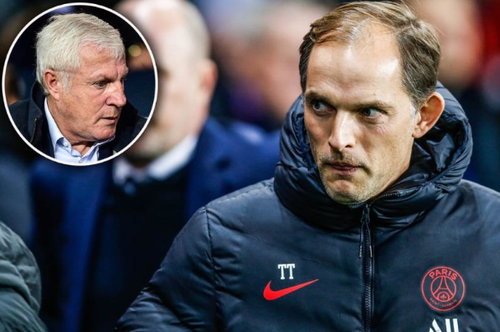 Luis Fernández, who coached Paris Saint-Germain footballers from 2000 to 2003, expressed his opinion about the club's current manager in an interview with DPA. According to him, Thomas Tuchel is the worst coach since the Qatari company QSI bought PSG eight years ago. To prove his words, Fernández remembered the French team's last season results.
Last spring, the Parisians failed to win the Coupe de France for the first time since 2015, losing to Stade Rennais F.C. But this wasn't their only big defeat: Tuchel's team didn't get the League Cup either. PSG was the champion of the tournament for 5 years in a row, from 2014 to 2019. However, the club couldn't even make it to the semifinals last year, and Strasbourg won the trophy.
Fernandez is mostly dissatisfied with PSG's performance in the UEFA Champions League 2019. Manchester United knocked out the French team from the tournament, not allowing them to go further 1/8 finals. Luis hopes the club won't suffer the same fate this year. Paris Saint-Germain is paired with Borussia Dortmund in the Champions League. Their first match will take place on February 18.