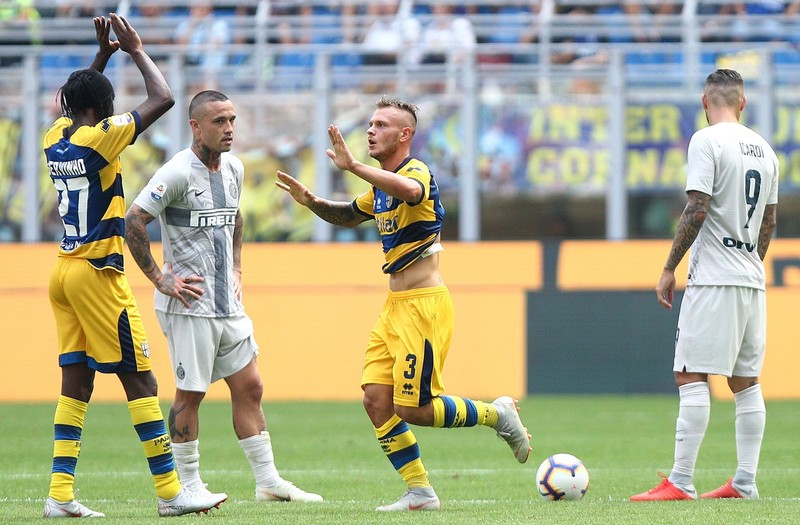 Today we are looking at the match between Cagliari and Parma, which will take place at Sardegna Arena, the home stadium of Cagliari. This will be the 2nd time these two teams met each other this season. The first time H2H match took place on 22nd September in the 5th round of Serie A, when Parma won 2:0.
Cagliari are coming into this match as the 15th team in the league. As of now, they hold a 4-9-10 record and 21 points, with a 0-1-4 record in their last 5 games. Looking at how they performed in the last 5 games played in Serie A, Cagliari has lost to Udinese (2:0), drew against Empoli (2:2), lost to Sassuolo (3:0), Atlanta (0:1) and most recently against AC Milan (3:0).
If we draw a conclusion, "the Islanders" are not performing well. Far from it. With 3 straight games lost and a HOME draw against Empoli, who let me remind you is the 18th team in the Serie A, I am simply not impressed by this team and I believe there is a high possibility Cagliari be relegated this season. It's not only the last 5 games that saw Cagliari performing badly, but it's more like the last 10 games out of which they won 1.
On the other side, we have got Parma, who are currently sitting at 12th place in the league, safe from relegation, but then again not even close to the top 6. By this point, Parma should be well aware they are going to finish mid-table, which is good right? Well for them it should be. Looking at their performances this season, Parma are holding an 8-5-10 record and 29 points. As for their last 5 games in the league, Parma has a 1-1-3 record, which is not good but still better compared to Cagliari record.
Despite their 1-1-3 record, Parma are playing good football, which does not always means they need to win. If we look at their recent games, Parma has had some tough opponents. They lost to Roma (0:2), won against Udinese (1:2), lost to Spal (2:3), but then managed to draw against Juventus in an away game (3:3) and most recently lost to Inter (0:1).
What impresses me is their draw against Juventus in a road game. Not only was it a draw but Parma managed to score 3 goals against the Italian champions. In addition, they have put up a good show against inter, which they eventually lost.
While the records of the two teams in recent games are not impressive on the paper, Parma has been playing much better compared to Cagliari. Bookmakers seem to look at Cagliari as favourites to win this match which is fair as they will play at home and will desperately need to win. Then again I am not convinced the Islanders will manage to win this one. Their biggest problem is the lack of opportunities they manage to create. At this point, it should be clear I believe Parma will prove their worth tonight, and I haven't even mentioned they have not lost an away game in the last 3 played. While I believe Parma is the better side here, a draw is a possibility, that is why we will choose AH bet Parma +0.5.
Prediction: Parma +0.50 Asian Handicap
BetScorum Link: https://betscorum.com/en-us/game/3409