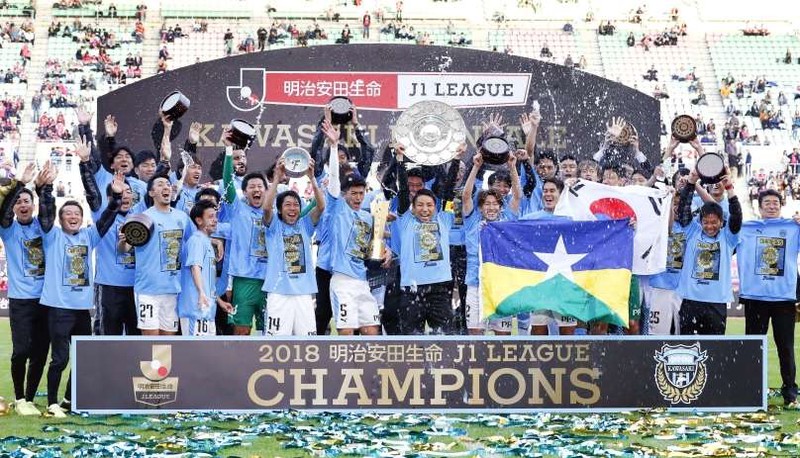 The 2nd round of J-League is here, and today we will check out a match between Kawasaki Frontale and Kashina, who hope to get their first points of the season as they travel to Kawasaki Todoroki Stadium.
Kawasaki Frontale are coming into this match after a 0:0 draw against Tokyo in the season-opening match on February 23rd. And while they did manage to grab a point, it was a disappointing result for Kawasaki Frontale, who were expected to have an easy time against the visitors. Despite the expectations, it was Tokyo who were the better side and arguably deserved to win. With a poor performance behind them, I expect Kawasaki Frontale to come into this match to prove their worth and to grab all 3 points against Kashima Antlers, who did not show a promising performance in their recent match.
Kasmina Antlers are coming into this match after a disappointing 1:2 defeat against the newcomers Oita, who were considered a heavy underdog, but in the end managed to defeat Kashima who were just terrible with their shots. Looking at that match, Kashima did not use their possession to its full potential. Despite having 20 goal attempts, they only shot towards the goal 5 times, while Oita managed to produce 10 goal attempts and 6 shots on goal. What is even more surprising is that Oita were the dominant side in the 1st half, when they also scored the opening goal. While Kashima managed to answer with an equalizer only 3 minutes into the 2nd half, Oita scored their 2nd goal in 69th minute, which was also the last goal of the match.
In the next match, Kawasaki Frontale will miss Maguinho, while Kashima will be without Ito, Oda, Jung, Misao and Nakamura.
The last time these two teams met was on October 7th 2018, with the final result 0:0. Historically, it is Kawasaki Frontale who comes out on top, however, in the last 4 H2H matches played at Kawasaki Todoroki Stadium, each team won twice, in addition, all of the last 3 games saw at least 4 goals. Factoring in all the injuries on both sides, I believe Kawasaki will have an upper hand here and grab all 3 points, however, it's too early into the league to be completely sure how they will perform. Instead, we will rather look at the over/under market. Looking at this match, I wouldn't be surprised if Kashima manages to produce a goal. They were not too promising against Oita, however, Antlers did manage to have a lot of attempts on goal, which sooner or later should result in a goal. A clear example was a 4:1 win over Newcastle Jets a week ago. On the other side, Kawasaki Frontale also proved they have got some firepower, finishing 3 out of their last 5 games with at least 2 goals scored. Taking all into consideration, I expect an entertaining and high paced match with plenty of goals or at least 1 per side.
Prediction: Over 2.50 goals
BetScorum link: https://betscorum.com/en-us/game/5853