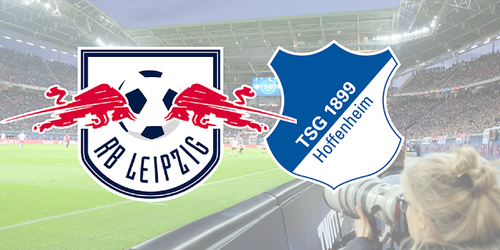 Tonight, we will travel to Germany, more specifically to Red Bull Arena in Leipzig, where we will check out a match between Red Bull Leipzig and Hoffenheim, in the 23rd round of German Bundesliga.
Leipzig, who are currently 4th in the league with an overall record of 12-5-5 have been impressive this season. Let me remind you, RB Leipzig were playing in the 2nd tier of German football in 2015/16, and are now, 3 years later sitting among the top 4 teams in the league. Not only that, but they are also holding an impressive record 12-5-5 and an even more impressive +22 goal difference. In the course of the 22 games RB Leipzig have played, they scored 41 goals and conceded only 19, which is the least goals conceded among all teams in the Bundesliga up until now. The team with the 2nd least goals is Dortmund with 25, which is still 6 more compared to Leipzig.
Looking at their recent performances, RB Leipzig hold a 3-1-1 record in the last 5 league games. Looking at those 5 games, RB Leipzig have fallen against Dortmund (0:1), however, managed to grab points in the next 4 games against; Dusseldorf (0:4), Hannover (0:3), Eintracht Frankfurt (0:0) and most recently Stuttgart (1:3). With 4 games unbeaten run and 6-2-1 record in the last 9 games in all competitions, RB Leipzig are awaiting Hoffenheim at their home stadium for an important match, which if it ends in a win for Leipzig, would mean they will pass B. Monchengladbach and reach the 3rd place in Bundesliga.
Hoffenheim are coming into the next match as 8th team in the league with an overall record of 8-9-5 and 2-2-1 record in the last 5 games. With 33 points gathered throughout the season, they are 10 points away from reaching the top 3 where they ended the season last season, however, it does not seem like they will manage to finish that high this season. In their last 5 games, Hoffenheim have lost against Bayern Munich (1:3), but then proceeded to win against Freiburg (2:4), drawn against Dusseldorf (1:1), Dortmund (3:3), and won against Hannover on February 16th (3:0).
This will mark the 3rd H2H match between these two teams. Both of the last 2 games were won by RB Leipzig (1:2) and (2:0) and I don't believe this one will go any different. RB Leipzig are just phenomenal when playing at Red Bull Arena, where they only lost 1 game in the whole season, and even that was against the league leaders Dortmund (0:1). On the other side, Hoffenheim are a 4-4-2 away team with only 1 away win in the last 5 games. Taking the form of the teams and their recent H2H matches in consideration, this one should be an easy match for the home side to win. If Leipzig ends up as a winner, it would mean they would climb to the 3rd place in the league, which is only 1 more reason why I believe they will come into this match with 1 thing in mind, and that is to win at all costs.
Take advantage of high odds offered on the match at BETSCORUM.
Prediction: RB Leipzig to win
BetScorum link: https://betscorum.com/en-us/game/2137