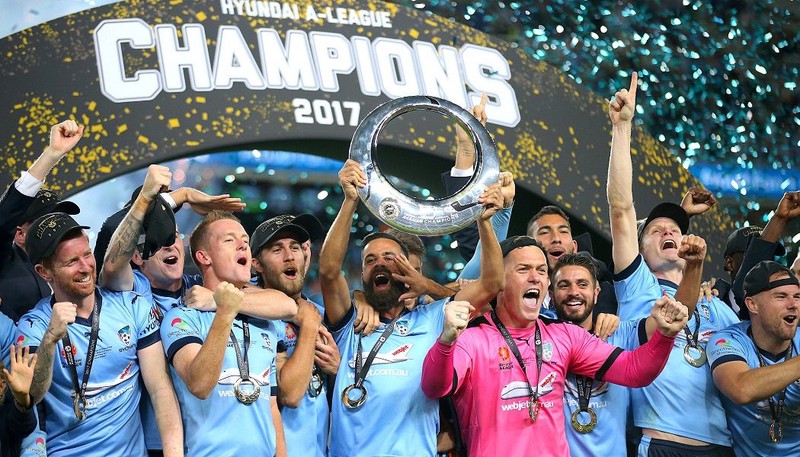 With only 4 more rounds to go and Sydney FC only 1 point ahead of Melbourne Victory, we are in for an interesting and exciting race for the 2nd place finish in the 2019 A-League season, which could as well be decided on April 6th, when Melbourne Victory visit Sydney FC at Sydney Cricket Ground.
Syndey FC arrive into the next fixture as the 2nd team in the A-League with a 14-3-6 record and a 3-1-1 record in the last 5. Looking back at their performances in the last 5, Sydney drew against Central Coast Mariners (1:1), lost to Melbourne City (0:2) and won against Wellington Phoenix (0:1), Adelaide United (2:0), and most recently against Brisbane Roar (1:3).
The match against the Roar was highly entertaining to watch, and even more so for Sydney FC who watched their team convincingly winning against Brisbane. The match saw a total of 33 goal attempts 20 of which belonged to Sydney, and 11 goal attempts, 7 of which belonged to Sydney.
While they had an easy time against Brisbane Roar, the real test will come on April 4th, when they face off against Melbourne Victory, who are looking to replace Sydney FC at the 2nd place in A-League.
The visiting team, Melbourne Victory are currently 3rd in the league with a 13-5-5 record and a 2-2-1- in the last 5. Looking back at their last 5 fixtures, Victory drew against Wellington Phoenix (1:1) and Melbourne City (1:1), lost to Newcastle Jets (0:2) and won the last two fixtures against Brisbane Roar (2:1) and most recently Perth Glory (0:2).
The upcoming match will be the one Victory will want to win if they are serious about finishing in the top 2. A defeat here would not be the end of their hopes, however, a win would more or less seal the deal. Melbourne Victory can be happy a match of such importance came just at the right time, as they are in a great form, winning both of their last two fixtures against Brisbane and league leaders Perth Glory. Let me remind you, Perth Glory lost only 2 matches this season.
Looking closely at the fixture against Perth Glory, a win for Melbourne Victory was an impressive one, especially when we take into consideration the fact Perth had more ball possession (61%), more goal attempts (21-10) and more shots on goal (8-5). We can safely say Melbourne Victory were lucky to win that one, but the question is; do they have any luck left before the match against Sydney Fc?
The last 3 Big Blue Derbies all belonged to Melbourne Victory, but I have my doubts this will be the case in this fixture. Sydney FC have not been too convincing with their 0:2 defeat against Melbourne City, however, they have performed far better in the most recent fixture against Brisbane. On the other side, Victory did manage to win against Perth, which on the paper seems like they played exceptionally well, however that was not the case. I am still puzzled by how Melbourne Victory managed to win their last fixture, but in the end, we can just attribute it to luck. The home court advantage in addition to the questionable performance of Victory against Perth is enough to convince me that Sydney will be victorious.
Prediction: Sydney FC to win