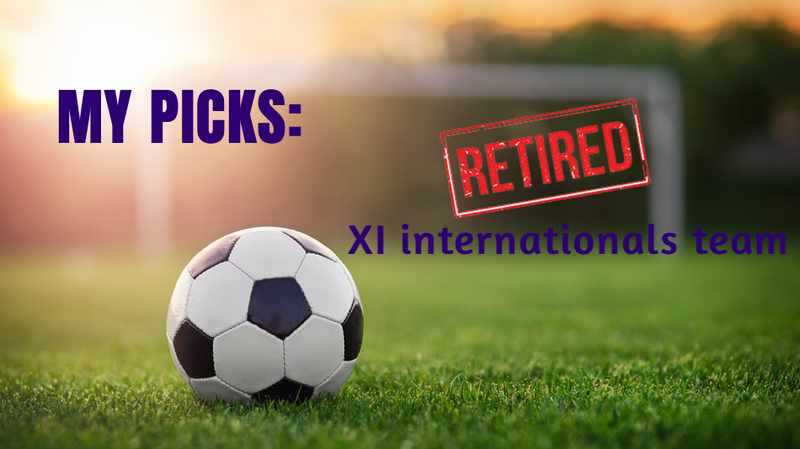 So, I was scanning the internet looking for something to write for Scorum. At the BBC website I saw this article: "Pick your best XI footballers who retired from internationals in 2018" (I'll link it down below). The ideal subject to write about.
When I was deciding about the positions, I looked at the achievements of the past season in their clubs. But also at the accomplishments at the height of the players' careers.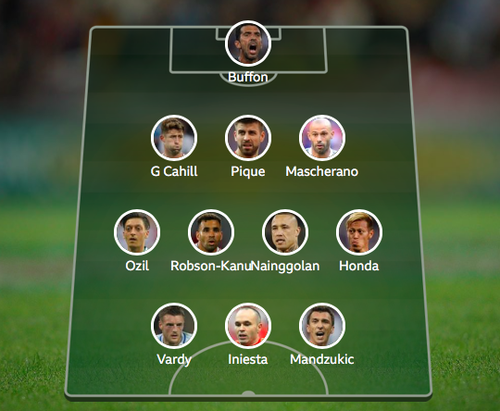 The keepers position was an easy choice for me. Gianluigi Buffon was one of the best goalkeepers in the world and in my opinion he's still up there. However his first match with the B team of PSG was no success, his two official matches were outstanding. This 40-year old keeper still has it in him.
Now the difficult part. I chose Cahill, Pique and Mascherano as defensive unit. The Chelsea veteran Cahill has been a part of the three lions for years. Pique formed together Sergio Ramos the pilar of the Spanish defence. They won the Euro Cup as well as the World Cup. Mascherano won't be happy with his position as defence, but he'll get over it. This Argentinian powerhouse played 334 official games for Barcelona. There is only three players who played there more than him: Messi, Cocu and Alves. Despite his transfer to China, I still think he can be an important part in our defences.
I chose Robson-Kanu, Ozil, Nainggolan and Honda in midfield. Welsh international Robson-Kanu is a man written in my memory and the memories of a lot of Belgian people. In 2016 he scored a 'wonder goal' during the Euro Cup putting the Belgian defences to shame. Ozil was the conductor on the field for the German Mannschaft. He had the insight needed and led Germany to victory in 2014. Nainggolan still is a touchy subject to me. However I am happy with the Belgian Red Devils as it is, Radja Nainggolan would have been the powerhouse which turned a 3rd place into a world champions team. This has been a flaw in the selection of Martinez, but I'll forgive him for his accomplishments. Next up Honda (I'm not talking about the cars). Keisuke Honda has proven he is world class. He is always searching for opportunities and takes them when he has the chance. He is one of the top scoring players out of Japan.
Vardy, Gomez and Mandukic will be my offence. Jamie Vardy has only played three years for England. Still he deserves a place in my team, because he is an amazing player. The spectacular season of 2016 strengthened the believe in the striker from Leicester City. I believe there is a lot more to see from him. Mario Gomez has been part of a winning team for years. He had to watch his teammates win the World Cup from the sideline due to an injury, but in a team like this, his time to shine will come. Last but not least: Mario Mandzukic. This striker from Juventus was the Croatian goal maker for years. Proving himself in the past World Cup where he made the final goal against England. I think its save to say this striker isn't ready for retirement yet.
Do you want to make your own picks? Go to:
https://www.bbc.com/sport/football/45418983
Thank you very much for reading! It took me a while to write, so consider upvoting if you want more content like this.
Best regards,
Wouter