The title of Massimiliano Allegri as the best Italian coach is still not replaced. Sensational nicks throughout the 2017/2018 season made the Juventus steering wheel again get the Panchina d'Oro award or the Golden Bench.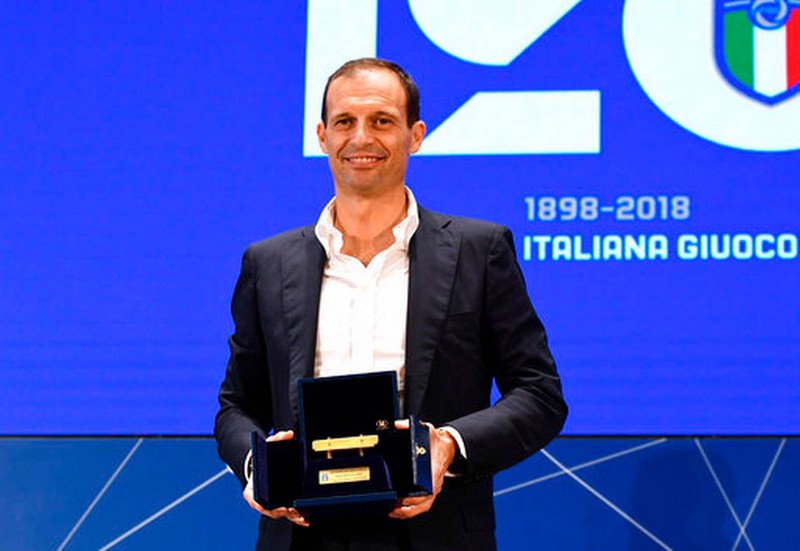 At the ceremony held in Coverciano, Fiorentina on Monday (12/11), Allegri defeated a number of strong competitors, namely former Napoli architect Maurizio Sarri, who now runs Chelsea, and Simone Inzaghi as Lazio captain. In that election, coaches in the Italian leagues, including Serie A, cast their votes to vote for the best allenatore in the Country of Pizza. As a result, Allegri received 17 votes, while Sarri and Inzaghi each won eight votes.
"This achievement is an honor and a privilege. I thank the club, players, and staff for making the job easier, "Allegri said on the official Juventus website.
Naturally, Allegri was chosen as the best Italian coach for the 2017/2018 season. Because, during that period, he recorded extraordinary achievements. He brought La Vecchia Signora to win the Scudetto with 95 points, 30 wins, 5 draws and 3 losses. Not only that, Allegri also helped Paulo Dybala win the Coppa Italia for the fourth time in a row.
Then, deliver Juventus to the Champions League quarter-finals. "Thank you to the club and the players for what I have achieved at this time. Those who appear on the field and mobilize all their abilities to win, "said the former AC Milan coach.
This award is the fourth for Allegri and is a record. He became the first coach to win four Panchina díOro titles. Perdana happened in 2008/2009 while training Cagliari. Then, when refining Juventus, he won it in 2014/2015, 2016/2017, and 2017/2018. It also at the same time maintained the dominance of Juventus where his coaches were often the best in Italy.
In fact, the Old Lady coach drew six Panchina d'Oro for the past seven seasons. Previously Antonio Conte dominated by mastering the 2011/2012, 2012/2013, and 2013/2014 editions.