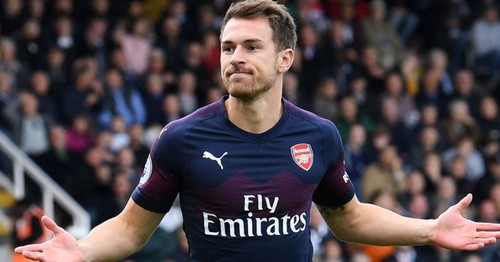 Amid contract extension saga at the Emirates, Aaron Ramsey remains under the spotlight after scoring a flicked goal against Fulham in a 5-1 demolition, but that is not the best yet, the best came a few days back when the Welsh man and his wife welcomed to bouncing baby twin boys into the World.
The new dad still has till January transfer window to walk away or renew his contracts with the club, even though he has started from the bench in the last couple of matches, the New Gunners Coach Unai Emery still believes Ramsey is still one of the core players as he rebuilds the team to League winning champions, something that was missing over the course of eighteen years before Monsieur Wenger was axed by the club.
Aaron Ramsey has been a bright player with a lot of potentials right from moving as a teenager from Cardiff City in the summer of 2008 making 338 appearances in all competition for the club and scoring a total of 59 goals (including the winning strikes in FA Cup final wins against Hull City in 2014 and Chelsea in 2017).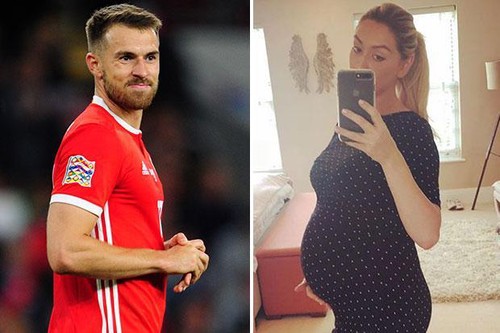 As Whales beats Ireland at the UEFA Nations league on Tuesday 16th October, Colleen Ramsey delivered two bouncing sets of twins, a perfect gift for Aaron Ramsey who was missing in action due to injury. Congratulations to the new dad and may the boys continue to grow in good health.
With Love!