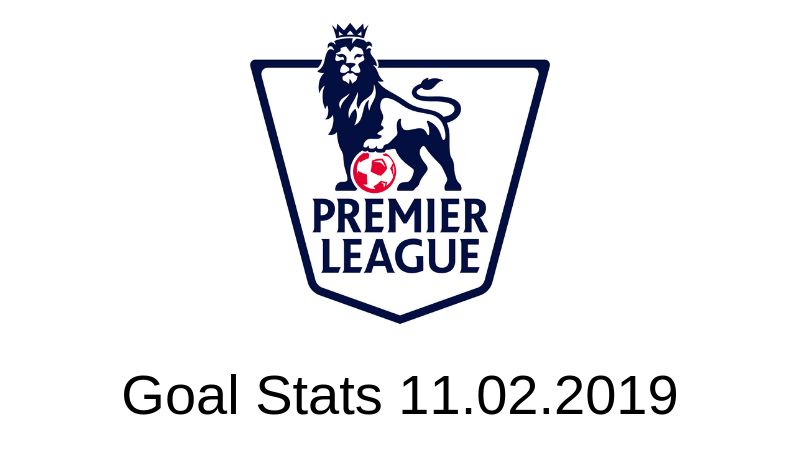 2018/19 Premier League Goal Stats
Premier League Goal Stats at the 11th February 2019
Starting with the Goals Table as you will see top two spots are taken by 2 amazing footballers in
Sergio Aguero and Mohamed Salah both currently on 17 goals. Not far behind you have Pierre-Emerick-Aubameyang on 15 and Harry Kane on 14, all still very tight with some great goals ahead.
With this in mind after you have read through this post on Player Stats please click on the Dixie Dean link below – You will be directed to my post on Dixie Deans Story a legend of the game who amazingly scored 349 goals from 399 league game appearances for Everton FC
He also scored 60 goals in one season from league game appearances with physical conditions tougher, pitch conditions not like today the ball like kicking a rock and football boots that looked more like steel protective work boots.
Click Here To Read About The Legend of William "Dixie" Dean
Goal Scorer Table – 11.02.2019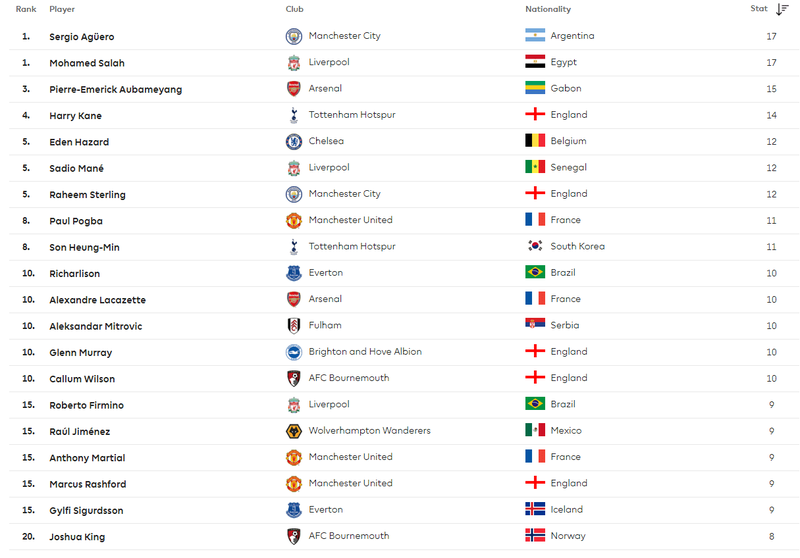 [Source](https://www.premierleague.com/stats)

Questions…
Can any of the above hit 30 + Goals this Season? 1 point
How many Goals Scored to take the top spot? 3 points
Which player will be top goal scorer? 3 points
Can Liverpool take first place to win the Premier League? 1 point
Name the top 5 goal scorers in order of 1 to 5, 1 being highest goal scorer 1 point (1 point for each correct answer)
drop your answers in the message section below
To enter please: Follow Me and Upvote this post
Leave your page link with your answers below.
More Questions To Come……. Can You Read The Game?
Your Answers in the message section below will form our own New League Table
Winner will receive $25.00 from next season the prize fund will be increased and distributed to 1st 2nd 3rd place

[Source 01](https://dixiedean.co.uk/) [Source 02](https://grandoldteam.com/) [Source 03](https://101greatgoals.com/)
[Source](http://bit.ly/efcddean)


[Follow Me Click Here](https://steemit.com/@chadstretton)