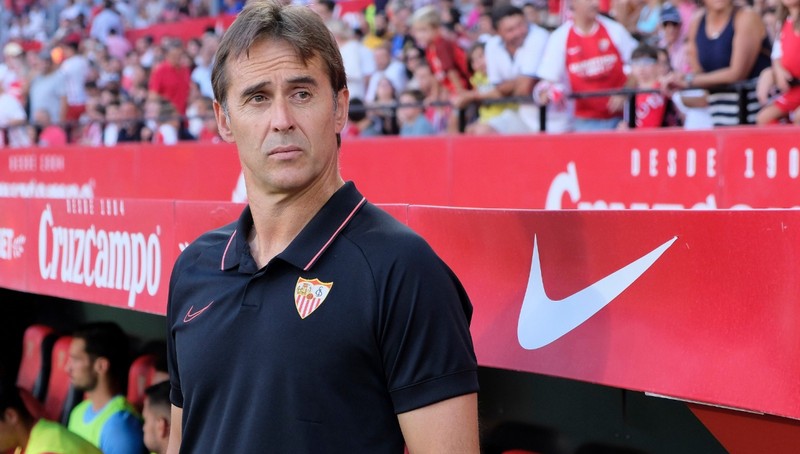 Julen Lopetegui's sevilla side are having one of their best season in recent history with their performances especially in la liga making them dare to dream, and they are certainly keeping Real Madrid on their toes waiting for any opportunity to pounce as they are currently only six points behind the league leaders.
Sevilla have certainly enjoyed their dominance in the Uefa Europa League competition in previous seasons, but winning la liga will certainly be an outstanding achievement for the club, and under the tutilege of their spanish tactician they believe it can be done, as they are now a well drilled and compact team.
Meanwhile, Argentine attacking Midfielder Papu Gomez has certainly been a great addition to the side, as can be seen by his performances for them this season, bringing some form of spark to the side by making sevilla fans remember their former argentine midfield genius a certian Ever Banega, and although Gomez has taken sometime in settling in seville, but he is now showing us why he was so talked about while he was plying his trade in Bergamo.
Honestly, Sevilla certainly stand a chance as anything is possible, especially when you take into account Real Madrid's tricky fixtures ahead in la liga.
Finally, they also have players in their ranks who have been performing exceptionally well all season, while the will and commitment from their players is definitely there for all to see, as they are now even more difficult to beat nowadays.