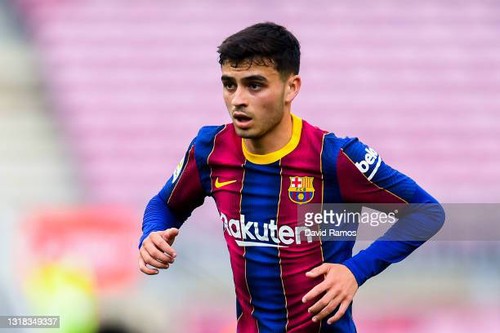 Barcelona's Spanish Midfielder Pedri has once again been exceptional for barcelona this season, and he put in another impressive display against Marcelino Garcia Toral's team Athletic Bilbao yesterday, with his close control, skill set and vision such a joy to watch since he started plying his trade in Catalonia.
Consequently, many have compared the former Las Palmas Player with former Club Legend Andries Iniesta due to their similarities in styles, and the fact we are even thinking of comparing him to such a genius, says alot about Pedri's work rate and humble nature since his break out season with the Catalan giants.
Meanwhile, Pedri has not let the praises being heaped on him get to his head, rather he has seen it as a challenge to work even harder, which has certainly helped in his development, making him get better, as he is now a sure starter in Luis Enrique's spanish side, and the astonishing thing about him is that he is still only 19 years old.
Honestly, pedri is such an exceptionally gifted player and seeing the youngster producing such entertaining performances for the barcelona faithful this season, and making them have something to cheer about in this transitional season, despite all the club's travails, is certainly a welcome development, which only bolds well for the future, and Pedri's development is definitely assured under the tutilege of both Xavi Hernandez and Luis Enrique..