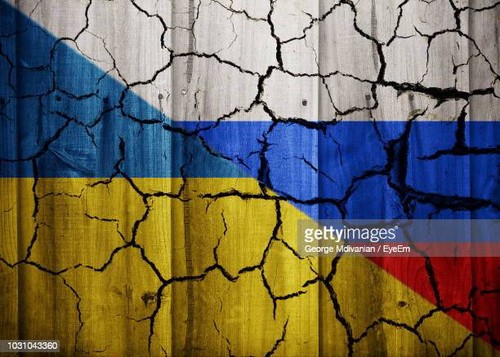 Russia's decision to invade Ukraine since last week has led to series of people not only scrambling for safety but also seeking refuge in other neighbouring countries, with many losing their lives in the process, and several families being separated by the war, while other foreign nationals in Ukraine are left stranded in various neighbouring border crossing facing issues of documentations.
Expectedly, the invasion has sparked outrage from the world of sports, as several Sports Governing bodies have come out to speak against Russia's actions, and have dished out stiff sanctions on Russia, as their athletes and teams have officially been banned from competing in several competitions, like the upcoming FIFA World Cup in Qatar later this year, while European football Governing body UEFA, recently shifted the Uefa Champions League final from Russia where it was supposed to be held in May this year, to the Stade de France, as a sign of their discontent with the whole invasion.
Note worthily, we commend the courage of some Ukrainian sports personalities who have taken the bold step by joining in combat, in a bid to defend their Country against the onslaught from this Putin's led administration, even though some of them have lost their lives in the process.
In addition to this, several sports personalities and teams all over the world during their games recently, have also given a gesture in solidarity with the Ukrainian people, with the hope that a resolution can be reached for the war to end.
Finally, Sports in General is one thing that we all know unites the whole world together, and it is certainly a shame that so many young ones who have dreams will be shattered by this Selfish and Baseless decision by Putin to invade Ukraine, and we all sympathize with several families that have lost their loved ones in this needless war being led by Vladimir Putin.