The campaign to remove Facebook's founder Chairman Mark Zuckerberg from his post has caught hold of him. Several key public fund companies, which invested in the company, endorsed the proposal on Wednesday, in which Facebook CEO Zuckerberg was asked to be removed from the post.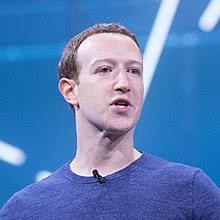 However, the decision to remove Zuckerberg will be held in May next year, when voting on this proposal will be voted in its shareholders annual meeting. There is currently no response from Facebook on this issue.
In addition to state treasuries of Illinois, Rhode Island and Pennsylvania, New York City Pension Fund has jointly proposed it. All of them have announced to support the hedge fund trillium asset management, which has proposed to remove Zuckerberg in June through its proposal.
These companies, who hold significant shares in the company's shares on Facebook on this offer, say that Zuckerberg has failed to deal with many high profile scandals in recent months as head of the social media company.
All these say that the post of chairman of the board of directors of Facebook should be made an independent status. Proposals in the US elections include issues such as Russian intervention, Cambridge analytics data leak and it has been said that due to lack of inspection due to the absence of independent status board chairman, Facebook has failed to deal properly with many major disputed cases. is.
Zuckerberg's cover is still heavy
Despite the campaign against him, the face of Facebook chairman Mark Zuckerberg is showing a great deal. According to a report released by the company in April, Zuckerberg has about 60 percent voting rights.
In the companies offering to remove them, the New York City Pension Fund had 4.5 million shares till July 31, while the Pennsylvania Treasury had 38737 shares. According to a woman spokesman, Trillium Asset Management has 53,000 shares of Facebook. However, information about stocks present near Illinois and Rhode Iceland could not be found.