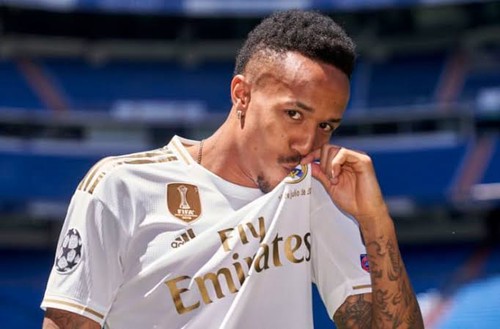 The Brazilian defender has had an excellent season, earning much of the praise for the royal club's solid defense, which conceded just 28 goals in the season's 38 league games - second lowest in the entire league and only surpassed by Atlético Madrid, who closed three measure fewer in. The fast back will now try to take advantage of this.

According to Marca, Militão has told Real Madrid that he wants a promotion in the form of being promised to become an important player for the club in the coming season. The Spanish big club has just secured David Alaba from Bayern Munich on a free transfer, which means even more competition for the 23-year-old Brazilian.
Despite Alaba's flexibility - which means he will be able to play both in defense and in midfield - it could very well indicate that he could become a threat to a starting place at center-back, and this could be one of the big reasons for , that Militão wants the club's words on his safety as an important player.
The former Porto player has played 21 games for Real Madrid this season, where he has helped keep the cage clean seven times and conceded 18 goals.