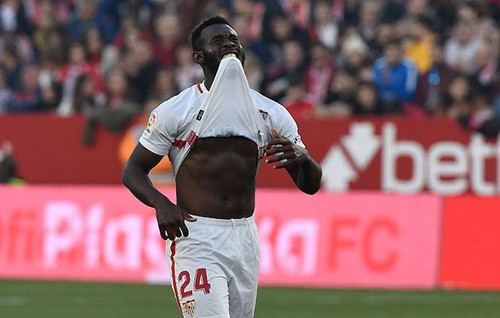 In 2018, Sevilla paid 20 million for the talented and hyped central defender in Rennes. However, it has only turned into seven La Liga appearances in three years. The former French U21 national team player had a contract with Sevilla until 2023, but he was not registered for the squad this season and now his contract has been torn over.
Sources in Sevilla have told ESPN that the club has been unhappy with the player's weight. Gnagnon's weight has over several rounds been over 100 kilos, which is far above the player's ideal weight. Furthermore, Sevilla have been concerned about Gnagnon's lifestyle and off-field attitude, which has also led to controversy with head coach Julen Lopetegui.
Gnagnon broke through to Rennes' first team as a teenager, and he was considered a huge talent who would soon be called up to the national team. But since the move to Sevilla, things have gone completely awry. He got seven appearances in his first season, was then hired back to Rennes the following season and now he has ended up with a dismissal notice.