The match between Barcelona and Sevilla. Barcelona won Sevilla 3 -2 from two goals down by aggregate in the Copa De ray semi-final.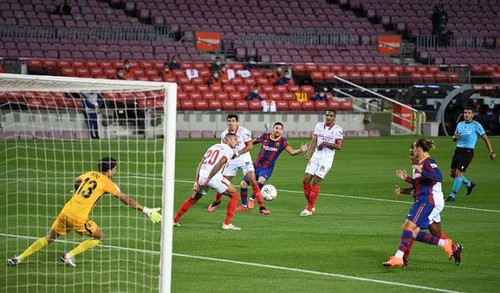 Barcelona has come back to the winning line as they won their last match, now to another victory against bitter rival Sevilla.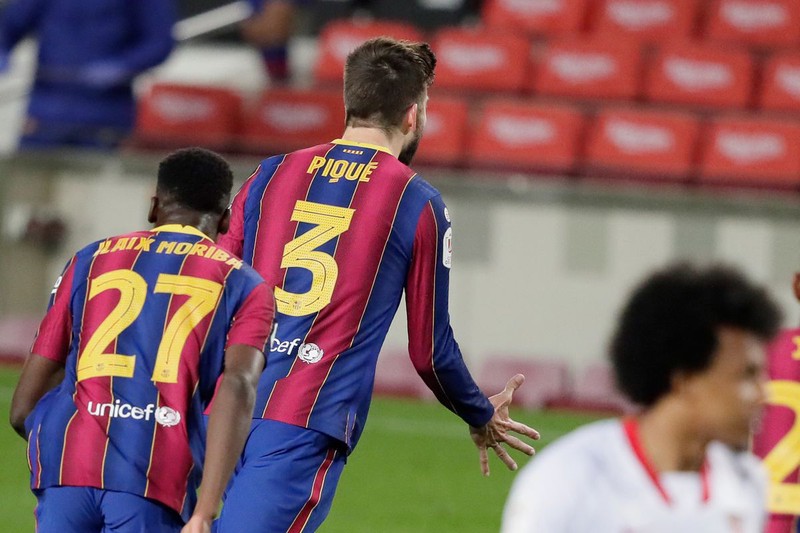 Now let's see what we have got between Barcelona and Sevilla.
This is Barcelona vs Sevilla match highlights in words and photos.
Kickoff 9: 00 pm Nigeria time
11 mins; A good performance from O. Dembele as he got an early goal for his team, and Barcelona is leading by 1 goal
37 mins YELLOW CARD; Sevilla Fenardo is booked for committing a foul
45 mins; HT The referee blow his whistle for the half time
First-half results Barcelona 1-0 Sevilla
46 mins; The second half is started
54 mins; SUBSTITUTION L.D Jong by Rakitic, M. Acuna by K. Rekik, and A. Vidal by J. Navas
62 mins; SUBSTITUTION, I. Torres by L. Ocampos
63 mins; Substitution, S. Dest by A. Griezmann
67 mins; YELLOW CARD, Q.Mingueza is booked
73 mins; YELLOW CARD, Messi find himself booked in the box and is a penalty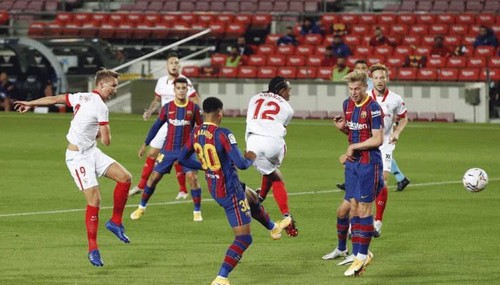 73 mins; He missed L.Ocampos missed the target
78 mins; SUBSTITUTION, A. Busquets to be replaced by I. Moriba
78 mins; SUBSTITUTION, O.Minguza to replace by J. Firpo
79 mins; SUBSTITUTION, Suso to be replaced by A. Gomez
89 mins; SUBSTITUTION, Pedri to be replaced by M. Braithwaite
89 mins; SUBSTITUTION, O. Dembele to be replaced by Trincao
90+2 min; RED CARD, Fernando got his second yellow card and he's sending off
90+4 mins; GOALLLL, G. Pique make 2-2 by aggregate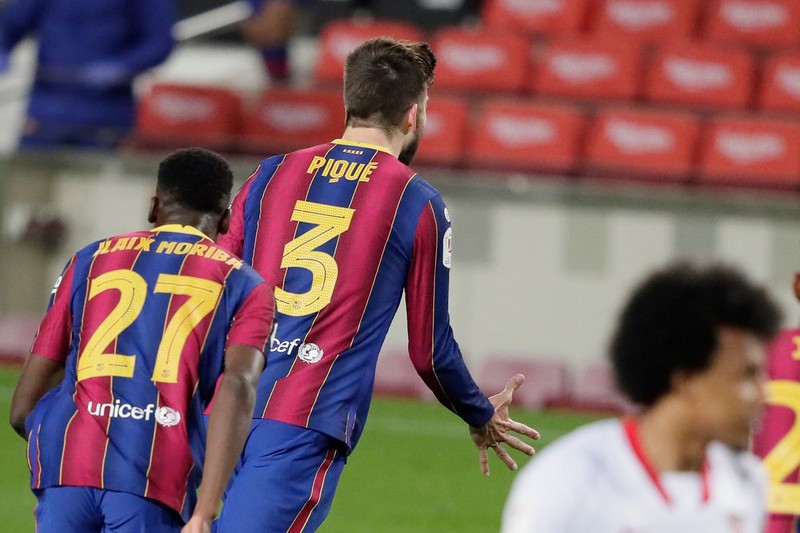 90+5 Mins; GOALLL, Braithwaite score the winning goal which makes it 3-2 by aggregate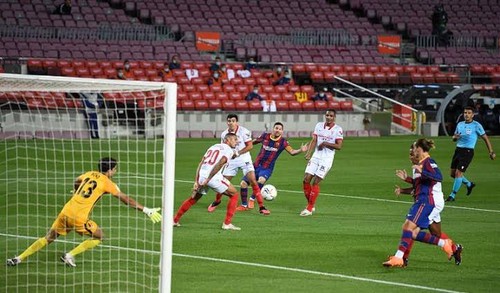 100 mins; YELLOW CARD, J.Jordan is booked
101 mins; YELLOW CARD, J. Kunde is booked
103 Mins; YELLOW CARD, Y. En-Nesyri is booked
103 mins; RED CARD, L.d. Jong is sending off
106 mins; SUBSTITUTION J.Jordan by M.E Haddadi

120+2 mins; The referee blows his whistle as a full-time and the match ended in favor of Barcelona.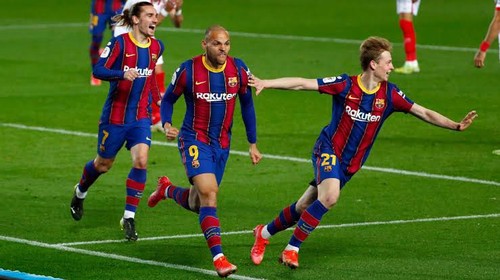 Full-time results Barcelona 3-2 Sevilla by aggregate.