Welcome back to the EPL as Matchday 27 is kickoff already.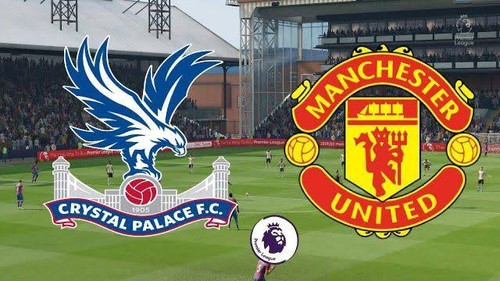 Crystal Palace will be playing at home to Manchester United, Burnley to takes on Leicester City, Chelsea will play Liverpool, and Sheffield United will take on Aston Villa, and Fulham to face Tottenham.
However, my focus here will be on the game between Crystal Palace, and O. Solskjaer men will battle the three points and secure their second position
Do you think Manchester United can take away the 3 points against Crystal Palace that are struggling in the 13 positions? Well, let's take a look at some stats about this game.
Crystal Palace;
1.) Crystal Palace and Manchester United's last 10 meetings were in favor of Man United as they won 7 out of the ten meetings and Crystal Palace only won one of them and they went on a single draw.
2.) Crystal Palace is always seen putting their efforts into every one of their games, but sometimes the results will end in disappoints, which happens to any football team.
3.) R. Hodgson men, maybe hoping to come back into the winning line against Man United if it's possible.
Manchester United ;
1.) Manchester United's technique of play has helped them a lot ever since the beginning of this year, as they have won 10 draws 6 and lost 1 out of their 17 games this year.
2.) Finding a fault in Man United's technique of play and dominating it will be a big task for the Crystal Palace team.
3.) Though Man United is unbeaten in their last 9 matches, winning 4 and drawing 5 of these games.
We can keep going on and on, providing stats favoring Manchester United getting a win in this game however, it won't be nice if we don't take a look at the Crystal Palace, won't it?
IN CONCLUSION:
In all, it's practically understandable that Crystal Palace will be the one claiming the 3 points at the end of this game if the above stats play out in favor of Manchester United, this time around.
However, we can still give some room for surprises as the game of football could be magical at times.
What's your understanding of this game from the above stats? Also, feel free to drop your other viewpoints about this game, they will be appreciated.
Cheers