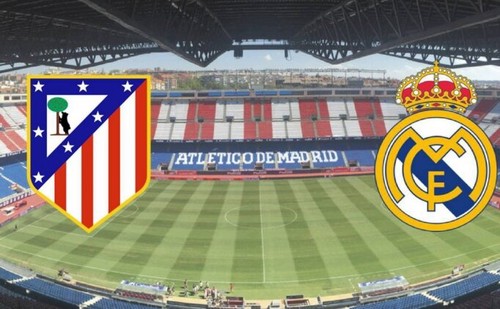 Hello Scorum Friends!
I have two winners of my last contest (Chelsea vs Liverpool || Win 20 SCR || Massive Upvote Contest). As you know, Liverpool win against Chelsea.
Match score is Chelsea 1 - Liverpool 2.
Winners are @ohhanna and @ronaldo420. I sent their 10 SCR each...Because two winners we have and total prize was 20 SCR.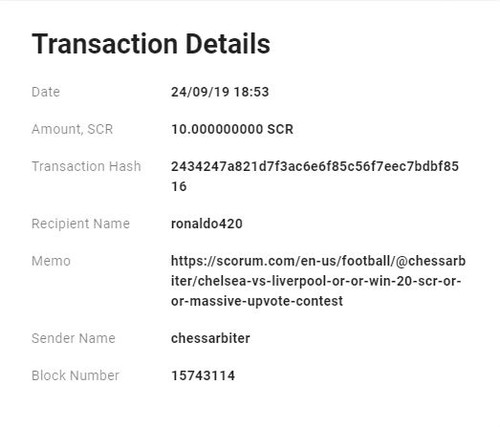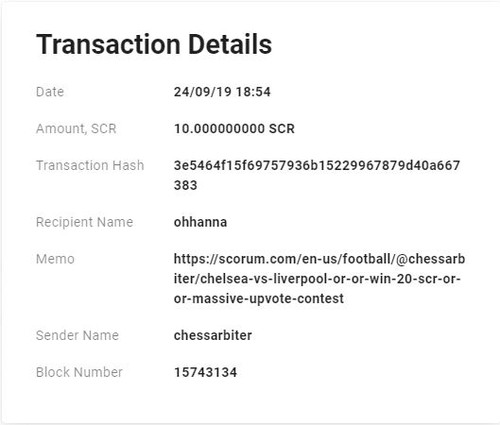 ---
And we will have another big match against Atlético Madrid and Real Madrid.
La Liga - Week 7
Atlético Madrid vs Real Madrid
Date: 28th Sep 2019
Kick-off: 22.00
Venue: Wanda Metropolitano (Madrid)
How can you join?
Comment winner name with the score!
Example: Atlético Madrid 5 - 5 Real Madrid.
Rewards
I will % 80 - %100 upvote all participans.
If you are right you will get a reward - 20 SCR and 3 x 100% Upvotes to your another posts.
Enjoy and keep in touch :)
Make your friends to join my contest please:)