Hello dear Scorum Friends, I hope you have good health...Do not forget it, Save your health for a brillant life. Best wishes for you about your health...
I am here for a new massive upvote contest. I upvote all participants in my contests as you know.
I will give you some information about my last contests. I had 48 participants in my last 4 contests. They all were upvoted by me %80 - %100...Please make your friends to join my contests. You will earn more upvotes next days:)
---
In my last contest, I have no winner because https://scorum.com/en-us/football/@chessarbiter/tottenham-hotspur-vs-bayern-munich-or-or-win-15-scr-or-or-massive-upvote-contest has no right guess...How can we do right guess? Tottenham were destroyed by Bayern Munich. The score was very rare and so nobody won...
---
And we will see great National matches coming in a week. One of them is will between Iceland and France.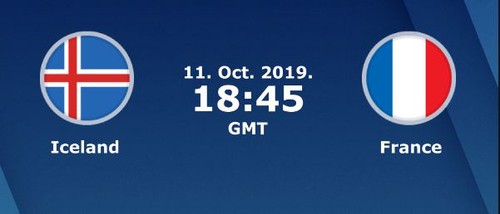 And before the match, you might want to see the standings...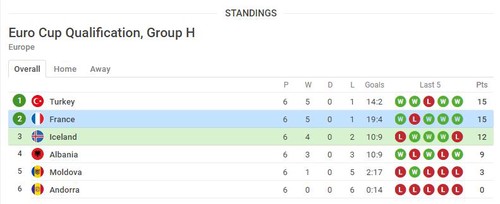 Euro Cup Qualification, Group H
Iceland vs France
Date: 11th October 2019
Kick-off: 18.45 GMT
Venue: Laugardalsvöllur (Reykjavík)
How can you join?
Comment winner name with the score!
Example: Iceland 1-1 France
Rewards
I will % 80 - %100 upvote all participans.
If you are right you will get a reward 15 SCR and 1 x 100% Upvotes to your another posts.
Enjoy and keep in touch :)
Make your friends to join my contest please:)