Hello Guyz, how are you? I am here another 'Massive Upvote and Win 20 SCR' contest for you. Before the contest, you have enough time for joining my recent contest 'https://scorum.com/en-us/football/@chessarbiter/tottenham-hotspur-vs-bayern-munich-or-or-win-15-scr-or-or-massive-upvote-contest' if you haven't join yet. You have just one day remaining....
However my another two contests have no winners because;
Atlético Madrid vs Real Madrid 0-0 || Galatasaray vs Fenerbahçe 0-0

There is noone who made true guess in both two contests....And yet, all participans were upvoted %80 - %100...
---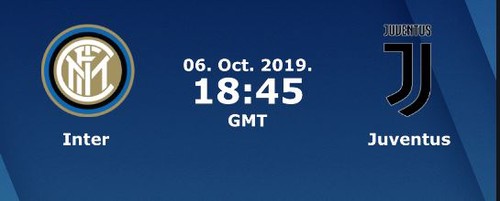 The big match is coming for us. Inter and Juventus will be rivals. This match excites me. Lets look at the table: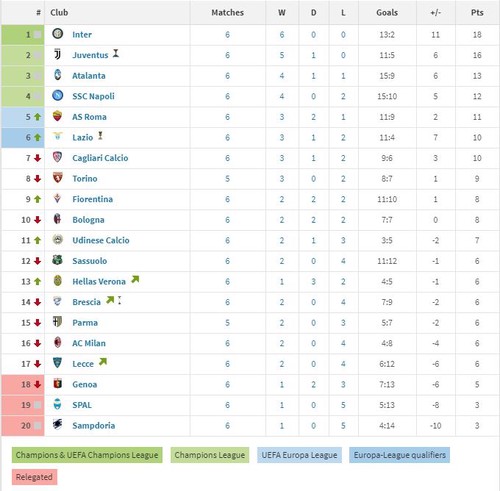 As you can see, Inter want to stay at first place till end of season and Juventus don't want to let Inter. Juventus has Higuain for this season and they already have Ronaldo...Inter has Lukaku as a predator forward, he is like a tank. He is strong and Inter wants to beat Juventus...
Serie A - Week 7
Inter vs Juventus
Date: 6th October 2019
Kick-off: 18.45 GMT
Venue: Stadio Giuseppe Meazza (San Siro) (Milan)
How can you join?
Comment winner name with the score!
Example: Inter 1-1 Juventus
Rewards
I will % 80 - %100 upvote all participans.
If you are right you will get a reward 2 0SCR and 3 x 100% Upvotes to your another posts.
Enjoy and keep in touch :)
Make your friends to join my contest please:)