Hello dear Scorum friends! I am here for my second upvote contest in this week. We will have great national matches in the way of EURO 2020. Before the contest, you can join my first contest of this week.
You can join Iceland vs France || Win 15 SCR || Massive Upvote Contest .You have time for it. Please make your friends join my contests.
---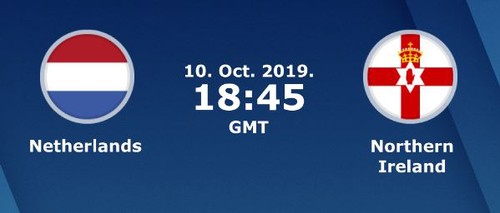 We are going to have a big exam for Netherlands. They are in recovering time for injures of last years in national arena. They want to proceed and achieve in EURO 2020. But they will have a good team in front of them in way of EURO 2020, as rivals. Let's check the standings...

As you can see, Netherlands have no option except win. In other way, Northern Ireland will get a big advantage for second place in Group C.
Euro Cup Qualification, Group C
Netherlands vs Northern Ireland
Date: 10th October 2019
Kick-off: 18.45 GMT
Venue: De Kuip (Rotterdam)
How can you join?
Comment winner name with the score!
Example: Netherlands 1-1 Northern Ireland
Rewards
I will % 80 - %100 upvote all participans.
If you are right you will get a reward 15 SCR and 1 x 100% Upvotes to your another posts.
Enjoy and keep in touch :)
Make your friends to join my contest please:)