Hello Dear Scorum Fans!!! How are you? I read aout that SCR increased by %30 till yesterday. We need to be happy for this progress but, I hope there is something another come for like bull run. I hope SCR is going to be 1 $ soon ....
And here is another contest. We will see big matches at Tuesday and Wednesday. Champions League Week 2 is coming for us.
---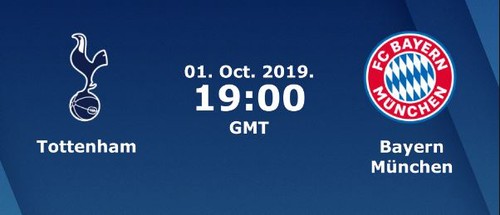 Tuesday's big match is between Tottenham Hotspur and Bayern Munich. At this time English teams plays better than anothers, I like Tottenham Hotspur because they plays fast... I like teams play fast:)
Here is standing of Group B before week 2: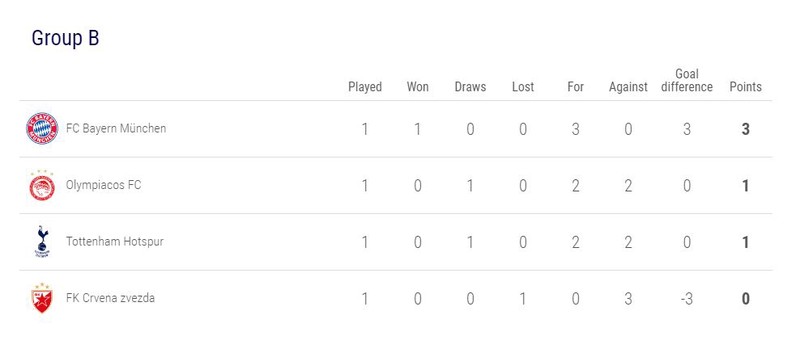 Champions League - Week 2
Tottenham Hotspur vs Bayern Munich
Date: 1st October 2019
Kick-off: 19.00 GMT
Venue: Tottenham Hotspur Stadium (London)
How can you join?
Comment winner name with the score!
Example: Tottenham Hotspur 4 - 4 Bayern Munich
Rewards
I will % 80 - %100 upvote all participans.
If you are right you will get a reward 15 SCR and 3 x 100% Upvotes to your another posts.
Enjoy and keep in touch :)
Make your friends to join my contest please:)