Sometimes we just can't get enough of our favorite sport, can we?
From the comeback victories to last minute winners,the shocking defeats and of course the howler's that always get you wondering, there are definitely more than enough talking points to ponder on,but they dont just happen on the pitch alone, or perhaps you'd have to ask Jose mourinho why he branded Paul pogba a 'virus' in front his teamates on Saturday, some guts you know, but mourinho is clearly fed up with the Frenchman's lacklustre displays, worst of times to be affiliated with the club
While united and pogba are writhing in misery, Raheem sterling and rivals city are definitely not, the English man's transformation is the best I've seen of a player, sterling is gradually entering the bracket of world class players
However if Paul pogba is a virus what do you call Jordan pickford , a 'terrorist' perhaps, cos he's howler against Liverpool was like throwing a bomb onto his players, we might just never be able to understand what was going on in the English man's mind, away from the dramas
There were vital wins for Liverpool,Chelsea and arsenal, and what do you make of arsenal, are they finally becoming the team we knew they could become, it was a disappointing loss for spurs no doubt,but the race at the top this year is shaping up into a very close one, and that is also obtainable in la liga, this could just be it's most competitive season, in Germany Bayern Munich are getting a little bit of competition, and the power could finally be shifting to dortmund, but unfortunately we just can't say the same in Italy or France, you know what I mean
Now to the desk of UEFA, a new competition is set to debut in 2021,UEL2, what do you make of it, let me know in the comment box
Best moment
Arsenal claim bragging rights in north London derby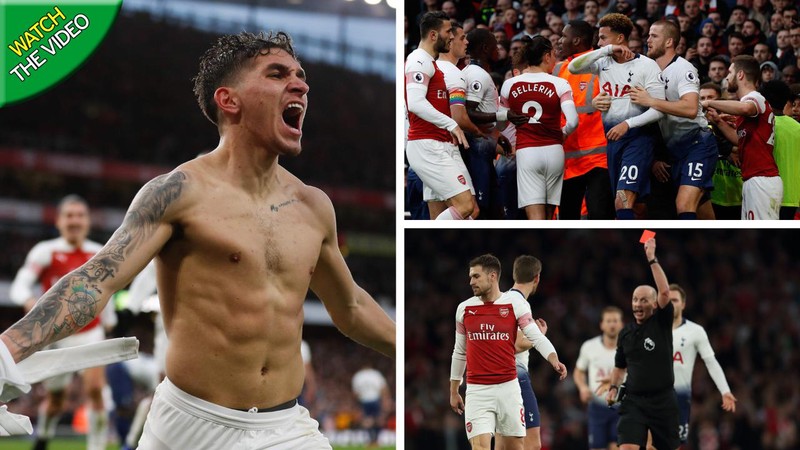 Tottenham have had the upperhand over arsenal in recent years, much to their discontent but, a thrilling derby victory would have squashed all talks of their rivals becoming better than them in recent Years and oh how arsenal fans would have savoured it, although at some point they did have to taste a bitter flavour from their team, when Tottenham came back to lead at half time, but they no doubt left the stadium with their heads held high in honour, after a thrilling derby that had everything including the very much dreaded colour
Worst moment
Manchester united draw away to struggling Southampton
Southampton have been terrible in the league this season,but must have found their spring in the match against united, but in truth it was down to a woeful performance from the red devil's, yeah there's nothing else to describe it,so maybe Jose mourinho was right to call to Paul pogba a virus, although he wasn't the only one deserving of that title, Manchester united are now on a three game winless run, continuing their largely inconsistent start to the reason,time is gradually running out, united need to find a solution quick
Best Moment
Super falcons rule Africa again
It was a splendid moment for the female national team of Nigeria who secure yet another triumph at the AWCON's further strengthening their stance as Africa's best team, it was a tightly contested affair against the bayana bayana team, with both teams evenly matched in the regulation time stalemate, the game headed into a penalty shootout which the super falcons of Nigeria won 4-3
Worst Moment
Neymar goes on another injury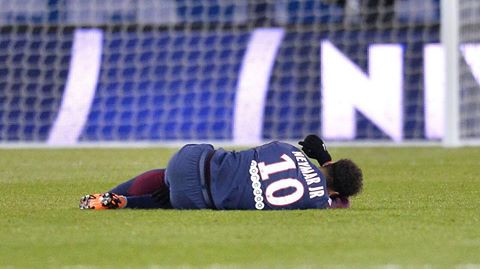 Neymar has not had the best of times when it comes to fitness since joining PSG,with several injuries experienced with the latest coming in their surprising draw with Bordeaux, neymar did score the first goal, a brilliant volley, but fell short in the game subsequently, with another injury to contend with, this will no doubt be a blow to both him and PSG, just when he was getting back into his strides
Best Moment
Liverpool score dramatic last minute winner in Merseyside derby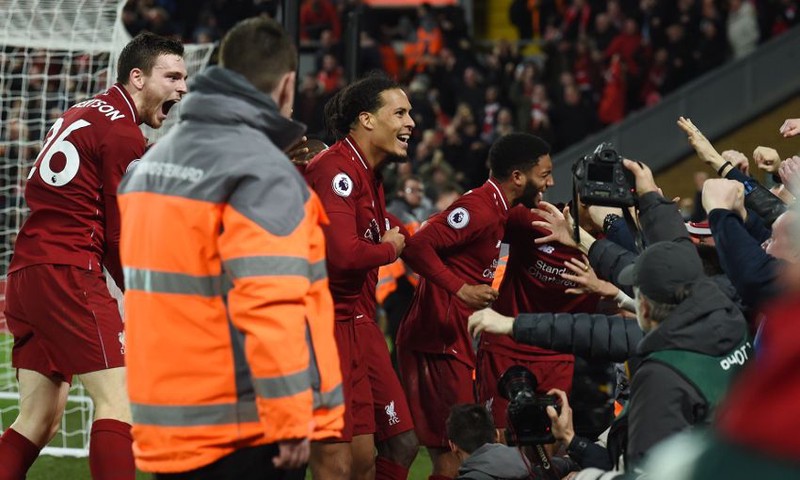 Sometimes in football, it doesn't matter how it happens as long as it happens, Liverpool's winning goal against Everton came in the 5th minute of added time fortuitously, divock origi the unlikely hero, was given a golden chance served on a platter by Everton keeper Jordan Pickford, and the Belgian simply said 'thank you very much, this will do' by heading home the English mans spilled ball that bounced onto the crossbar, before dropping kindly for him, what a moment really, so you can't blame jurgen klopp for running into the pitch wild in celebrations, it was simply insane
Worst Moment
Jordan Pickford gifts Liverpool derby win
He may just never want to see that again, I doubt he can behold the sight of shat he did, on the one hand it was him trying to be brave by taken absolutely no chances on a ball that was definitely flying out, but it looked more like cowardice, he eventually touched it and it landed onto the bar twice before, falling for origi to score, how bad a moment for both him and his teammate's
Hero of the week
Divock origi :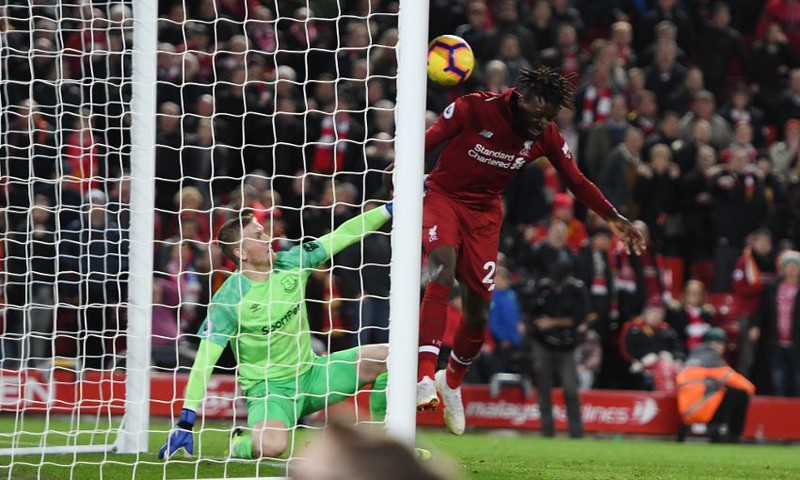 prior to this game the Belgian hadn't played a match for Liverpool since the opening day of last season, he was very much out of favor and hence shipped out on loan, however he was jurgen klopp's last roll of the dice at home to Everton, although I bet he wasn't expecting much from him, at least not a goal, but he proved to be the unlikely hero, by nodding home in the last minute of added time, it was good anticipation and reaction from him, thus giving Liverpool all three points
Villain of the week
Jordan Pickford :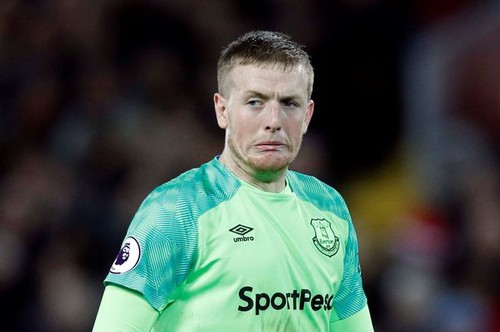 it's no surprise however that the English man made my list, though juan foyth and Jan vertonghen were not too far away
I picked him because of the context of the match when he made a shocking mistake, truth is if not for his mistake, Everton would have finally left anfield with a point, I guess he had other ideas then.
Unlucky chap: David de gea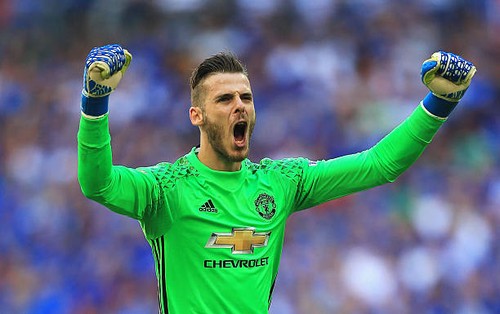 David de gea, might be letting in more goals than he has ever done in previous seasons at united, but there's no doubt how good a keeper he is,and we've often times this season seen why, but the lad sure is unlucky, he let in another two against Southampton, but that's simply because he doesn't have a good line of defence in front of him, that often puts him into trouble and so each time de gea makes a save, he deserves a bottle of beer, don't worry the bill is on me
That's pretty much it this week, looking forward to another, but for now its goodbye.