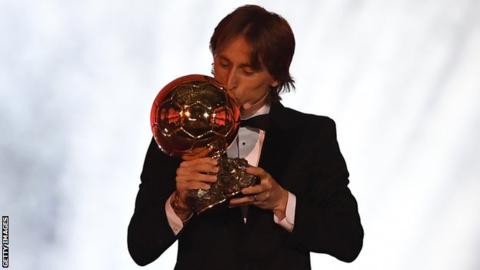 Quite the grass to grace story, highly inconceivable, but somewhat inspiring , this is the story of how a certain luka modric conquered the world, with only his legs and his instincts to guide him
Born in the remote area of Zadar, croatia , a village down the hills of a sloppy croatian mountain, Luka Modric had less than a pleasant childhood and he spent most of it fleeing from home to home ,in the wake of the Croatian war of independence that got his grandfather killed, in search of shelter, the conditions were harsh and so was life itself, but in the midst of tragedy, Modric found for himself a remedy, it was in the parking lot of a hotel in Croatia, where Modric began mastering his art of football with some childhood friends,deeply inspired by the legendary Francesco totti and zvonomir boban, all Modric ever wanted to do was to play football, but that at the time was nothing more unless a seemless fantasy, for his aeromechanic father,but just how well did that become a reality?
Modric finally got enrolled in a school and sporting academy, though it was with what little money his family had left, but that was all Modric needed on his journey to becoming a big footballing star
From dinamo Zagreb to zrinjsk moltar to inter zapresic, luka modric spent most of his early career trying to convince people that he wasn't lightweighted, with his talent and intelligence and after a very sucessful spell back at dinamo zagreb, his big breakthrough finally came when Tottenham Hotspur came calling, in 2008, that was the beginning of the making of luka modric
THE MAKING OF LUKA MODRIC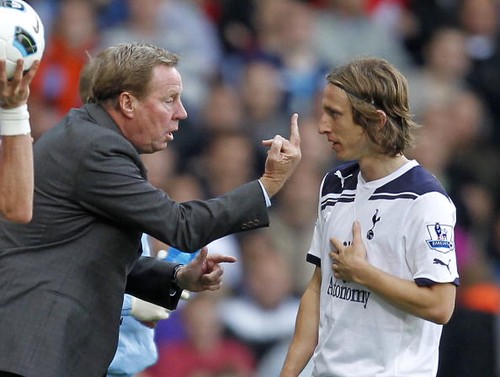 Tottenham paid a club record 16.5 million euros to bring the Croatian to the premier league, but it was never an easy start to life at the English capital, a host of injuries and lack of form led to the media branding him "light weight" and not suitable for the English league a tag he often had to contend with,but that is one critic modric would want to look back as one of the turning points in his career, modric was determined to prove them wrong, and how well he executed it, modric went on to become a talisman at the club influencing proceedings from a deep lying Midfield position, a position then spurs harry redknapp,manager realized he would excel in because of his trademark long range passing ability and hence switched him from a More offensive position, that was a decision that changed MODRIC'S career in england, subsequently top managers started to take a look at him and that was when some of Europe's biggest clubs started courting him, he snubbed united and more importantly Chelsea in favour of a move to the Spanish capital to join Real Madrid,but as always it was never a smooth transition and modric indeed struggled in his first season at the club ,leading to Spanish newspaper marca voting him as the worst player in la liga, it was yet another challenge for modric to prove his critics wrong and one he did quite brilliantly.
THE MATCH THAT CHANGED MODRIC'S CAREER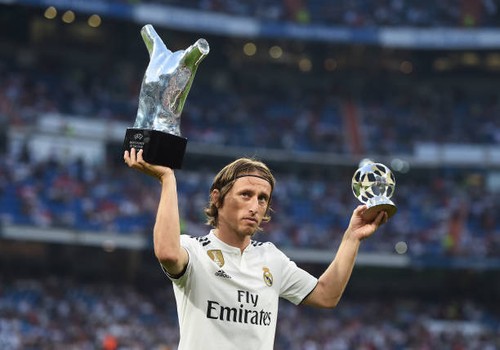 Still not being able to make an impression even in his second season at the club, Modric often had to contend with a regular place on the bench, being limited to cameo appearances, modric needed to lay down a marker quick and he was running out of time under the manager who signed him Jose Mourinho
With Real Madrid trailing in the 2013 champions league round of 16 second leg to Manchester united, luka modric was drafted in from the bench in the second half to turn things around and his first contribution was a long range shot from outside the box that struck the base of the post and went in, he remained pivotal in the match and helped set up Ronaldo's winner in the encounter, it became a different story afterwards and modric repeated the same feat at the weekend in a La liga match, he was starting to get more game time in madrid's starting line up and featured in the el clasico victory against barcelona a fortnight later,in which he set up Sergio Ramos late winner in the game via a corner, modric's vision and cross field passing was starting to get appreciated at Madrid and in the following season he was able to secure a spot in Madrid's starting line up and was pivotal in both their copa del rey and champions league triumphs in which he delivered the crucial cross that led to Sergio Ramos 93rd minute equaliser against atletico Madrid in a crazy champions league final that Madrid later won 4-1
Modric subsequently was able to remain pivotal to Madrid's cause and was influential as they romped to three successive champions league titles in which he was voted best midfielder in each of the three triumphs, helped them win la liga for the first time since 2012 in which he won best midfielder and was yet again influential to madrids club world cup sucess in which he won silver ball and golden ball on their last two triumphs , he simultaneously nailed a regular spot in the FIFA world XI, but despite all of that it was nothing comared to what was about to follow.
HOW 2018 BECAME LUKA MODRIC'S YEAR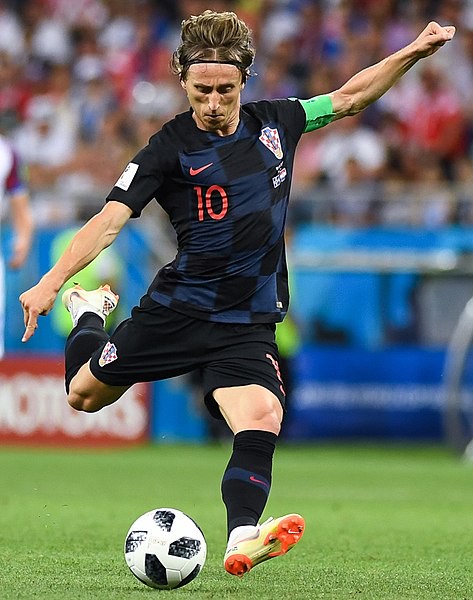 It would be fair to say the year 2018, was made for luka modric, he probably would have never imagined a better year.
At 33, Luka Modric became the first player other Lionel messi or Christiano Ronaldo to win the ballond'or since 2007, at a ceremony in paris, France on december 3rd, putting an end to the stranglehold the duo had over the award, for 10 long years after a stellar year that saw for club and country that saw him inspire underdog Croatia to their first ever world cup final, but this was preceded by 5 other individual accolades, The World cup golden ball,the uefa men's player of the year award, The Best FIFA men's player of the year award and the ITHFS best playmaker of the year, and a fourth appearance in the FIFA world XI, culminating in an extraordinary year for the diminutive midfielder who ruled the year 2018 single handedly, this is the story of how luka modric conquered the world