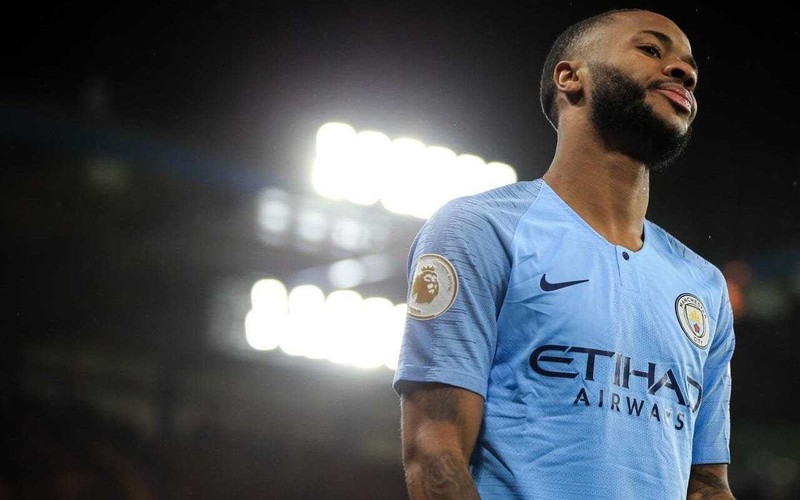 In as much as there is the beautiful side to the game we all love and cherish, there also lies the bad, ugly and sometimes the painful, and racism in football embodies all of it, we often have to see our beautiful game marred by, vices of this nature and it's sometimes hard to contend, why footballers would be the subject of racial abuse from club fans, what exactly is the motive? the plan? the benefit? the answer is probably nothing, but yet it continues to happen over and over again, but still some of this boils down to one mitigating factor, the media.
THE PAINFUL TRUTH
In the wake of Raheem Sterling's latest racial abuse, the media has come under scrutiny for their role in cases like this, with the man city winger calling them out for their portrayal of the lives of black professional footballer's, it has no doubt rubbed off on the fans, after all is what they see they take, raheem sterling has been a major victim in that regard and as such it is pretty much easy to see where all those hates are coming from, while this remains arguable, the truth is racism has always been part of the round leather game and it is now in every nook and cranny, that perhaps gives a better explanation to some certain things
Raheem sterling has always been a scapegoat for the media, and has more or less been singled out for negativity, and his not alone in that regard, intact he was never alone, because the same can be said for compatriot and ex England international, John Barnes who had a torrid time as a Liverpool player during his playing days in England, there is a lot of similarity in both footballer's, given their both Jamaican born England internationals.
John Barnes much like sterling was always the subject of racial abuse, he would often have bananas thrown at him, on the pitch, which he simply backheels out, that was the trend in england those days, it was much worse then and in the advent of the 21st century, you would want to think it's all gone, but no it isn't, while it may not be as bad as it use to be, it is still very much alive and kicking, and with the dawn of social media it definitely couldn't get any worse
Bournemouth defender, Tyrone Ming's released a statement on twitter in the wake of sterlings latest abuse and questioned why the media continues to give voice to racism, by remaining silent, his case isn't any much different and revealed he is often a victim of racial abuse on social media, and that's simply because people feel they can get away we certain intolerable things on social media, and that only seeks to widen the scope of racism in england, and consequent of that most young black players avoid social media
The professional footballers association also revealed that some press coverage of sterling emboldens racist rhetoric and that couldn't be more correct
In June this year prior to the world cup in Russia, Raheem sterling was widely criticised by the media for deciding to have a gun tattoo on his leg, it probably wasn't necessary given the proximity of the competition, and that no doubt had a negative effect on his performance for england, psychologically he must have felt majority of english fans were against him, and you can't just help but feel, if it were any other player the situation would have been much different, and this adds another dimension to this, does the media love to hate Raheem sterling?
Another country where racism is predominant is Russia, Liverpool's rhyan Brewster was racially abused in a uefa youth league game there, prior to the world cup there this year, lots of concerns were raised about the country's hostility, racism and supposed hooligans, the country has a bad history of football racism, it is deeply rooted in the country and so many players have reported incidents encountered while playing there
WHAT MUST BE DONE
Saturday's game against Chelsea would not be the first time Raheem sterling would be racially abused in England, in December 2017, sterling was the victim of racist attacks outside Manchester city's training ground and the culprit was sentenced to 16 weeks imprisonment, but despite the magnitude of his punishment, some people clearly aren't afraid of repeating such act, such as the ones responsible for the racist chants directed at the 24 year old in that game, just like sterling, danny welbeck, Pierre emerick aubameyang, Mario balotelli, john mikel obi and a host of other players have been victims while playing at top clubs, with the latter famously accusing referee mark clattenburg of calling him a 'monkey', fans now referees, what about managers, in 2016, three lions striker hope aluko accused female team manager mark Sampson of racially abusing her with a disgusting Ebola remarked in which he tagged her family, the case was investigated but never brought public until last year, after the fa allegedly paid her 80,000 dollars for confidentiality, she later obtained the consent to tell her own side of the story, Racism is hiding in English football but its still very much alive, and some people just decide not to speak up, while some prefer to remain numb, some react outrageously, but I guess that's what everyone would do in racist country like Italy, Kevin prince boateng infamously walked off the pitch in a friendly match for ac Milan due to chants from the crowd, then teammate sulley muntari and Mario balotelli also threatened to do the same if it continues to happen in football matches, these players are only human, they have feelings and as such reserve the right to react when it suits them
something ought to be done in earnest, to fully eradicate it from the game, it is quite abominable and ignorant of anybody to resort to racial abuse, because in the modern day society it can be seen as characteristic of a mentally unstable person, or how else do you explain people looking down on others simply because of the colour of ones skin, these people have embraced whatever lies they've been told, only the sane ones can see the equality between all races, this is the 21st century and things have got to change, if a measure of progress has been achieved in other areas, then football is the least that should be experiencing this, and this just makes a mockery of the motion 'one game without voilence' much thanks to the kick it out campaign for their efforts in combating racism and UEFA for their say no to racism campaign but more has to be done, more bodies have to spring up in order to fully combat racism in football.