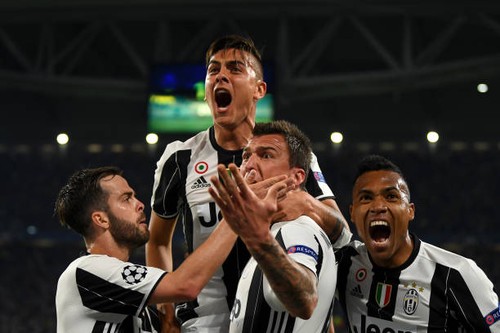 Juventus face Manchester united at home, in the fourth round of the uefa champions league, tomorrow and would be looking to maintain their 100% record in this season's competition when they welcome the English giants to turin.
Ahead of the high profile game,I found it interesting to talk up the chances the Italian champions have at winning this year's competition.
Juventus have appeared in two of the last four champions league finals,but lost out on both occasions to Spanish teams, Barcelona and Real Madrid,but it definitely wasn't down to a lack of effort,the Italian club were simply beaten by a better team,but this year however they have a real chance of becoming the better team if they go all the way to the final,which they most likely would and here is why I think they would
They have a world class team
Juventus have one of the best teams in Europe this season,and that is not just down to the acquisition of Ronaldo,it can be argued that what the club have lacked over the years and limiting them from champions league success, was the lack of a real talisman,to inspire the team and they have got that now with the 5 time ballond'or winner.
They've always had a stable defence,that had been anchored by gianlugi Buffon for much of his time at the club, and that was just a plus to the rigid centre back pairing of Giorgio chiellini and Leonardo bonucci,or the ever reliable Alex Sandro
Their midfield over the years has had in its ranks,the industrious Andrea pirlo, a very talented Paul pogba and the combative Arturo Vidal, they still have the likes of blaise matuidi, sami khedira and miralem pjanic in the club and these players are more than just doing it for the club
When it comes to attack,they have never been short of world class talent and its now being complimented by the arrival of christiano ronaldo
Playing style
Juventus 4-3-3 formation,mirrors the likes of Madrid and Barcelona,but while that is often seen as an attacking formation,juventus are adopting their own style with a possession based attacking football,they prefer to build from the back synonymous with the modern game,and work it out towards the wide areas, their players move in sync and its easy to find themselves on the pitch,and this must be down to hard practice on the training ground because the organization of the team is a joy to watch,the counter attacking movement of their frontline is fluid and this was very evident in the game against Manchester united, there is a blossoming chemistry in this team, their not about swashbuckling attacking displays like we often see from the best teams in Europe, its a possession based style so they are more about team work and this is something that will prove fruitful in the long run.
Form and winning mentality
Juventus are in top form this season and are yet to loose and much of it has been down to the winning mentality the players have seemingly adopted,with the 1-1 draw with Genoa a fortnight ago the only blemish in an otherwise perfect season,their uncanny ability to dig out results sometimes even against the run of play,shows that the club would be a real force to reckon with this season and as long as they imitate that mentality in Europe this season,the champions league trophy would be within their grasp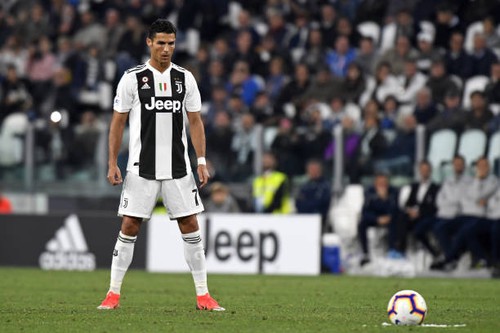 Ronaldo influence
Christiano Ronaldo has enjoyed champions league success everywhere he has been to,since he left sporting Lisbon and the 5 time winner's contribution can not be overestimated,he has duly earned his credits, he's a serial winner and has finished top scorer in each of the last 4 seasons, three of which Real Madrid have won the competition, he was also the heartbeat of the Manchester united team, that won the competition in 2008, so juventus fans, players and every one affiliated with the club have every reason to be optimistic.
Another reason to be optimistic will be the fact that the club have already handicapped usual tournament favourites Real Madrid of the Portuguese superstar, who is already establishing a growing influence on the team and once they start playing to his strengths you'll be seeing a more ruthless Ronaldo and juventus, they are now armed with a very deadly human weaponry with whom they can shoot farther than they have in recent times in Europe's elite competition.