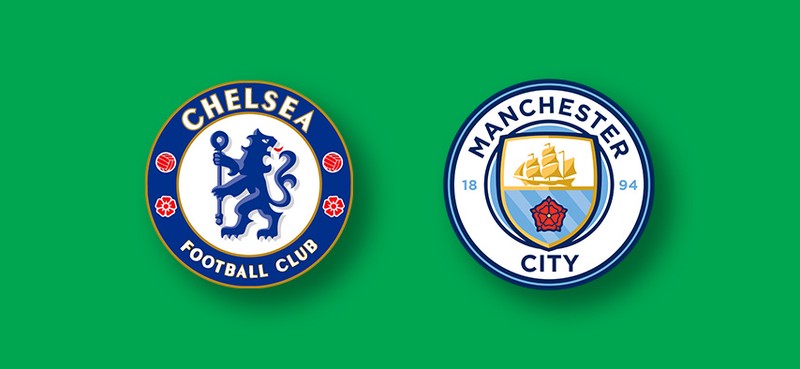 Coming up this Saturday will be another exciting matchday where there will lots of exciting matches taking place. Two of the premier league giants will be taking on each other in an epic battle, to fight for the precious 3 points.

It will be matchday 16 as the blues will be hosting City at the bridge to try to not only turn things around quickly after their abysmal performance against Wolves last night but also to be the first team this season in the premier league to end City's unbeaten run.
The games coming up this weekend, most especially the Chelsea vs Mancity game is expected to be an exciting and entertaining game of football for both teams and for the fans.
Both teams started the season really well as expected, the blues quickly went into the mix of the top 3 teams to challenge for the title this season, but things recently started to go downhill for them, and currently, they are looking off the title race for now.
Chelsea are trying to find a solution to the problems and poor results recently, most especially their unexpected loss against Wolves yesterday. They will be looking to find a solution as quickly as possible before going into this game.
They are currently in 4th position, just above Arsenal based on goal difference. Fighting for the title this season is already looking very unlikely for them, so this game will be very important match for them to fight for a place in the champions league.
For Mancity, things are already going well as planned for them, they are currently in 1st position and will be looking to extend their lead this weekend. This game will also be very important for them to stay above Liverpool who are in 2nd position and also to maintain their unbeaten run.
On paper, this would have been a slightly even contest if things were going well for both teams, but currently, City possibly have an edge in this fixture.
Chelsea vs Man City
This game is a match most Chelsea fans would not want to play straight up after their loss against Wolves, but at the same time, it is a much-anticipated fixture where fans want to witness how sarriball fares against a Pep team who are very good at passing the ball and keeping possession.

For both teams, this match is very crucial for them, so they will want to try to come out on top.
For Chelsea, they are playing at home and after their loss against Wolves last night, this game becomes even more crucial for them to stay in the race for top 4 finish.
They already know how excellent this City side are, so for them to get any result out of this game, they need to put in a performance above 100%.
For City, they will be going into this game full of confidence and will be looking to try to extend their lead at the top of the table.
Going into this game, they know that the blues will definitely want to win the game considering their shocking loss against Wolves, so they will be going into this going into this game well prepared and ready to fight.

My Expectations In Terms Of Tactics And Gameplay
For Chelsea, they will most likely setup in a 4-3-3 like they have done all season. Sarri will want his team to keep possession of the ball and try to control the game and also try to exploit the spaces in behind the defense.
Knowing how good ManCity attackers are, he might want his team to keep it tight at the back and make sure there are fewer spaces for City to exploit.
For City, guessing the formation is kind of tricky, as Pep is known for setting his teams up differently based on tactical reasons to stop the opponent. They might possibly setup in a 4-1-2-3 formation.
They will also want to keep possession of the ball and try to dictate the game. They know how good they are on the ball, so they will want to exploit the defensive weaknesses of the blues to the fullest. Having a quality striker like Aguero on the pitch means they will try to put in as many balls in the box for him to feed on.

My Player Of Focus
My player of focus in this game will be Hazard… recently, he hasn't been that great in terms of performance and goal scoring, so I will want to see how he performs in this match, against a team that looks unbeatable at the moment.
My Prediction
For me, I think there will be a winner in the game and both teams are most likely to score a goal in the match
I believe it will be a very open game for both teams. Both teams like to attack and keep possession, so there might be lots of counter attacks in the match as well.
This is just an assumption and opinion… Let's see what happens in the game this Saturday, we hope for an entertaining game of football for the fans to enjoy.

And that is a wrap…
What do you think… What is your predicted outcome of this match?
I would love to read your own opinions… Enjoy your day.