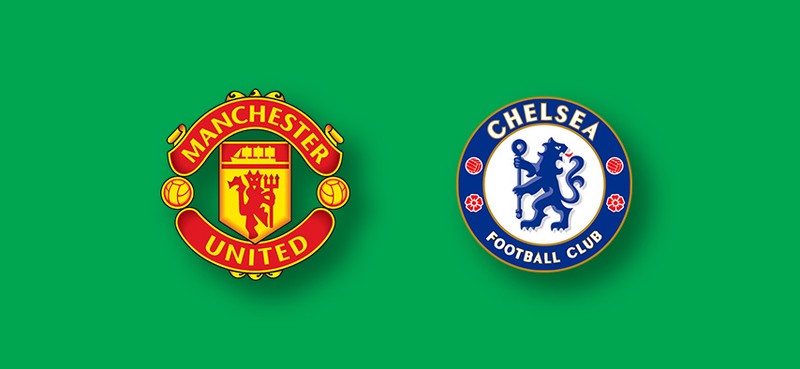 Coming up is the continuation of the premier league matchday encounter between two rivals, as Man United will be hosting Chelsea for a do-or-die showdown. Both teams are fighting to achieve the same target this season, which makes this fixture very crucial for both teams, as a negative result could greatly affect their top 4 aspirations. Manchester United are under serious pressure of losing out of the top 4 while Chelsea are also under pressure of not making it into the top 4 as well.

Man United have had a weird season so far, they started the season very poor, later became rejuvenated and are now back to poor form again. For Solskjaer, it has been a very difficult past few weeks cos of the results and performances of the team. During his time as the interim manager, it looked like Man United were already heading towards the right direction, but ever since they club has made him the permanent manager, it has gone downhill ever since. Their sole aim this season has been to secure champions league football, and the result in their game against the blues will determine if that target can be realistically achieved.
Chelsea has been in a similar situation this season, but they have been more in the direction of inconsistency and only had a spell of an amazing run during the early stages of the season. For Sarri, this was probably more difficult than he expected and is probably having a hard time getting the team to be solid in all areas of the pitch. So far, it has also been a very weird season for the blues, they have conceded goals in the first 15 minutes of the second half in most of their losses and draws this season and is a thing of concern for the Chelsea fans. Their major target is to qualify for champions league football for next season, and this game against Man United will be very crucial for their ambitions.

Man United vs Chelsea
A very crucial fixture for both teams and a fixture that probably decides the fate of any of the two teams.
For Man United, they are playing at home, which will be a great advantage for them for their confidence. They have lost back-to-back games and will not want to go 3 straight losses, which makes this fixture a very interesting one for the fans and also a game that could put them back into the top 4 race if they are able to get the job done.
For Chelsea, they are going up against a team that will be putting everything into this game and fighting like wounded lions. Their draw against Burnley has made this fixture a must-not-lose game if they are to also be realistic in the title race.

My Expectations in Terms of Tactics and Gameplay
For Man United, they will possibly setup in a 4-2-3-1 formation or a 4-3-1-2 formation. A lot of eyeballs are on this fixture to see how both teams fare, most especially Man United, to see how they react after their back-to-back losses and also how they perform in a game that will probably decide if they are still in the top 4 race or not. Their gameplan in this game will probably be to throw everything at Chelsea and ensure that they get the crucial 3 points at home.
For Chelsea, they will most likely setup in a 4-3-3 formation. This is probably going to be their most important fixture for the season at the moment. A lot of eyeballs will also be on them to see how they perform in this fixture after failing to capitalize of various golden opportunity that fell to them to move to 3rd spot. Their gameplan will most likely be to keep the ball as much as possible and try to be in the game for as long as possible while creating chances to get the job done.

And that is a wrap…
Who do you think will come out on top?
I would love to read your own opinions… Enjoy your day.