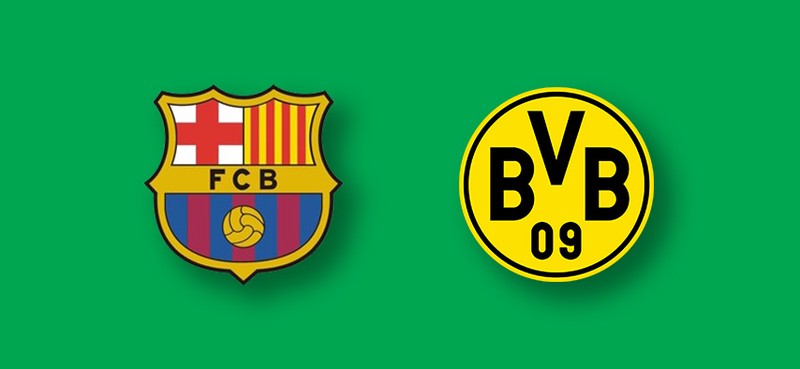 The champions league heat is getting hotter and hotter as we approach the end of the UCL group stage games. We've witnessed some pretty exciting and entertaining games yesterday as we look forward to more exciting games tonight. Coming up later today is yet another exciting clash as Barcelona and Dortmund battle it out at the Camp Nou as they both aim for the number 1 spot.

Barcelona aren't finding life easy in Group F with Dortmund and Conte's Inter Milan as part of the group, even though they are currently leading the group, 8 points and 1 point above Dortmund. They face a crucial battle against Dortmund at home tonight, a game that could drastically affect their chances of progressing out of the group. If they lose this game and lose against Inter Milan, they are most likely to not make it out of the group depending on the results of Dortmund and Inter Milan fixtures respectively.
Expected formation and tactics, Barcelona will be expected to set up in a 4-3-3 formation. They have the edge at home in this fixture but are definitely not clear favorites as Dortmund are more than capable of getting a result at the Camp Nou. Their gameplan in this game will most likely be to try to control the game and utilize their qualities in attack and on the ball to get the job done at home.
Dortmund are also on the hot seat, they are second on the table but are nowhere near qualification yet as a loss tonight and a bad result in their final group stage game could become game over for them. This fixture against Barcelona at the Camp Nou is a very crucial one for them. However, a draw would be a bad result but they need to win the last fixture to cement qualification into the next round.
Expected formation and tactics, Dortmund will be expected to set up in a 4-2-3-1 formation. They will be going into this game to win but at the same time, will not want to lose the game. For them, their gameplan will most likely be to utilize one of the major qualities which is direct and quick counter-attacks to hurt Barcelona.
What do you think will be the outcome of this fixture?
I would love to read your thoughts and opinions… Enjoy your day.