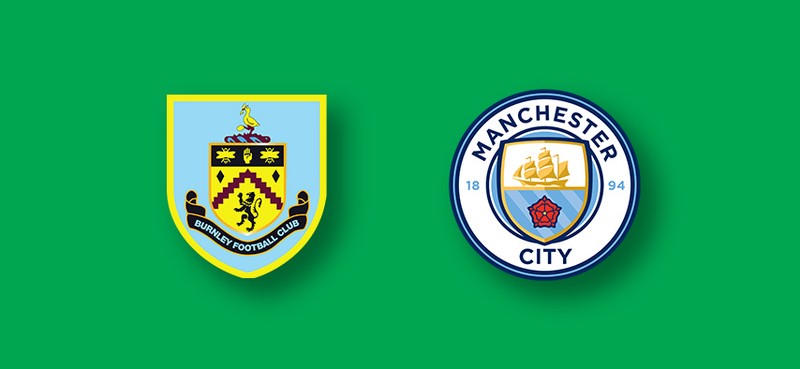 The weekend premier league matchday actions are over as we now turn our attention to the upcoming midweek premier league games. Coming up later tomorrow is yet another exciting premier league action as anticipate an entertaining matchday 15 experience. Another tricky fixture awaits Man City at the Turf Moor as they set to lock horns against Burnley.

Burnley are not doing badly at all even though they are currently sitting in 10th, they are just 2 points below 5th position. They will be looking to capitalize on Man City's dip in form at home tomorrow and will be aiming for that crucial positive result. Their game against Man City will a very difficult encounter for them for sure as they will be going up against a Man City team that can rip them to shreds if things click for them as planned. Nevertheless, Burnley is more than capable of upsetting any premier league team on their ground.
Expected formation and tactics, Burnley will be expected to set up in a 4-4-2 formation. They usually know how to frustrate the life out of the top teams at home and will be looking to do the same against Man City when they meet tomorrow. Their gameplan will be to stay very compact and tight at the back while keeping their eyes on counter-attacking opportunity to hurt Man City. Also, they will be aiming to utilize their aerial prowess and their set-piece qualities to upset Man City.
Man City started the season in a superb fashion as expected as they are the only true premier league title contenders behind Liverpool. However, things aren't going their way at the moment as they have drawn their last game against Newcastle, making their chances of winning their third premier league title in a row a more difficult task. At the moment, they are 11 points behind Liverpool and are currently sitting in 3rd position on the table. They face another difficult game away at the Turf Moor to face Burnley which is going to be a very tricky fixture for them. Nevertheless, Man City are expected to come out with the crucial 3 points.
Expected formation and tactics, Man City will be expected to set up in their usual 4-3-3 formation. Pep will want to see a positive reaction from his team after their disappointing draw against Newcastle. Their gameplan will most likely remain the same which is to attack, keep possession and control the game as they aim to find spaces to hurt Burnley.
What do you think will be the outcome of this fixture?
I would love to read your thoughts and opinions… Enjoy your day.