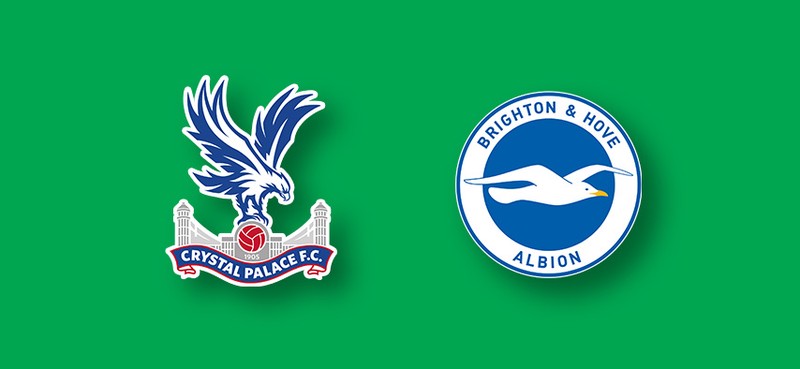 It has been an interesting premier league week, filled with a lot of mixed emotions. From the look of things at the moment, Liverpool seems like they would run away with the premier league title this season as there are no one close enough to challenge them currently, even the might City are nowhere close as it stands. The biggest fixture of premier league matchday 17 was obviously the Arsenal vs Man City game which saw Man City completely school at the Emirates Stadium, winning the game with a comfortable 3-0 victory, all thanks to goals from De Bruyne and Sterling… Coming up later today is the final fixture of matchday 17 as Crystal Palace will be hosting Brighton at home.

Crystal Palace are in a decent position at the moment after things looked really difficult for them few weeks ago. They are currently sitting 10th on the table and have a great chance to leapfrog past Arsenal and Wolves into 8th position if they get all 3 points against Brighton. Nevertheless, this is a very difficult game for Palace as they will be going up against Brighton who are also in a similar position and wants to get the crucial 3 points.
Expected formation and tactics – Crystal Palace will be expected to set up in a 4-5-1 formation. They are playing at home and will definitely be aiming for the 3 points. Their gameplan will most likely be to not give Brighton any room to exploit and also to utilize the qualities of their attacking players to hurt Brighton.
Brighton are in a similar situation as Crystal Palace, they are currently sitting 13th on the table, 3 points behind Crystal Palace. This is a crucial game for Brighton as a win could see them move ahead of Palace and occupy the 10th position. An interesting fixture this is as both teams would be fighting for the all-important 3 points.
Expected formation and tactics – Brighton will be expected to set up in a 4-4-2 formation. They will be going into this game to win as this is a game between two evenly matched teams. Their gameplan will most likely be to take the game to Palace and try to utilize their qualities during set-pieces and counter-attacks to get the job done.
What do you think will be the outcome of this fixture?
I would love to read your thoughts and opinions… Enjoy your day.