As we all know, champions league actions have resumed and while the whole corona pandemic put a sudden and sad pause to footballing actions in general, the champions league is back again as we look to finalize this season's champions league campaign. So far, things aren't looking bad in terms of the matches played so far as we anticipate the remaining games of the ongoing round of 16 next. Chelsea who finally secured top 4 in Lampard's first season in charge as a top-flight manager, and even though they lost the FA Cup final to a team in a kind of similar situation as them, a fellow London rival, will be looking to defy the odds against Bayern Munich tomorrow.

At the moment, the odds are against them to even win the game tomorrow let along pulling off a comeback, but I'm pretty sure the Blues and Frank Lampard have been in this situation before during his time as a player and he knows it is very much possible. However, their chances are very slim as they have lost 2 key players to injury during their FA Cup clash against Arsenal which makes their chances even slimmer. Nonetheless, we all know that this is football and anything can happen. Even though a lot has written Chelsea off, you never can tell what will happen tomorrow as Chelsea could shock everyone and pull off the comeback of the season.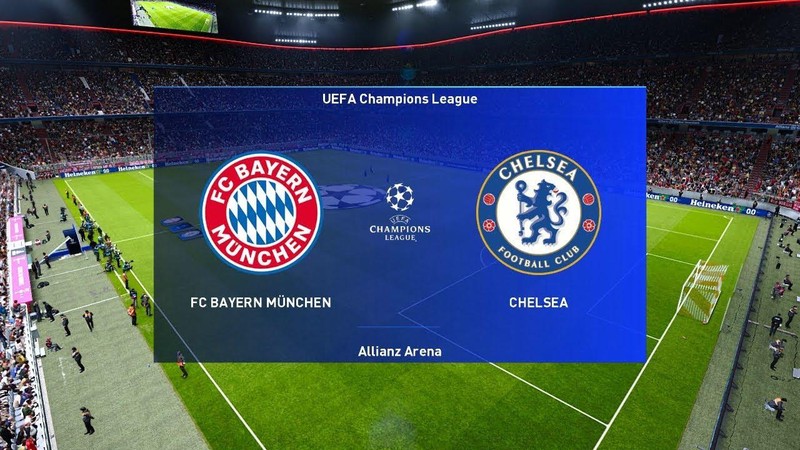 For me, I think Chelsea might beat Bayern Munich tomorrow, whether they will be able to get the result needed for them to make it to the next round is still a probability, but I think Chelsea might eventually come out on top to prove the doubters wrong. Looking at the current Chelsea squad ready to play tomorrow, there is no doubt that Lampard might opt for an all-out attack system as they don't have anything to lose. I see Chelsea playing a 4-3-3 formation with a midfield of Kante as the holding midfielder and 2 attacking number 8s of Mason Mount and Ross Barkley or Mason Mount and Ruben Loftus Cheek. It will be a fun game for the neutrals and even some of the Chelsea fans as so many Chelsea fans have already accepted the champions league exit in their minds… But who knows? – tomorrow might be yet another similar night to their comeback against Napoli a few years ago. As always, so much anticipation tomorrow as we await a great game of football.
Do you think Chelsea can pull off the comeback of the season when they face Bayern Munich tomorrow?
I would love to read your thoughts and opinions… Enjoy your day.