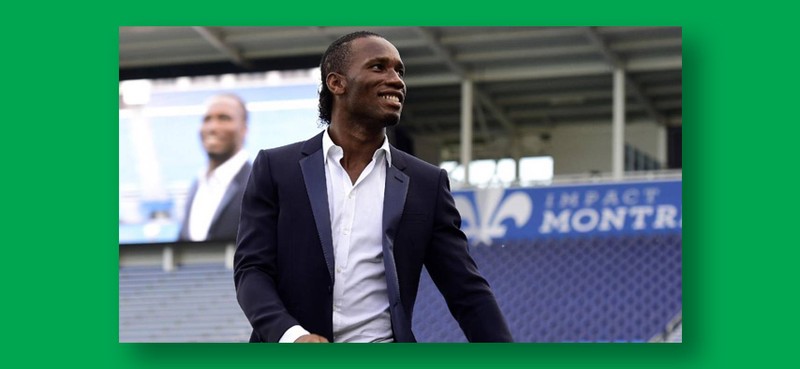 As we all already know by now that Sarri has left Chelsea to join Juventus, which opens the door for a replacement. According to strong reports, Frank Lampard is the strong favorite to secure the manager job at Chelsea to replace Sarri. If this happens, it will be a dream move not only for him as a person, to return to a club that he won everything a football player would wish for, but for the fans as well who respect and appreciate all did for the club as a player and now a club legend.

According to recent rumors and reports, it is said that Drogba who is also the club's legend will be joining Lampard as part of the coaching staff, with strong reports suggesting that he will be joining in as the striker coach, a role that is novel at the club. If these rumors and reports are correct, it means that he will be reuniting with few of the core backbone players from the team that won so many titles together and not to forget the ultimate champions league triumph. He will be reuniting with the likes of Petr Cech who will be the new director of football or technical director of Chelsea.
If these reports happen, it means that Chelsea have decided to restructure things at the club and putting more focus on ex-players, most importantly the club legends, is a great move which will most likely create a great atmosphere around the dressing room and of course win the hearts of the fans once again.

Why Drogba returning to Chelsea is a great move and what it means for the team
For me, Is not a debate concerning Drogba's amazing personality not only as a former player but also as a person. His fun personality and his ability to create a good mood in the dressing room will be massive for this Chelsea team, which could trickle down in boosting the teams' morale for games.
Drogba was regarded as one of the best strikers during his playing time and respected by many football fans all over the world, most especially the Chelsea fans. His presence in the dressing room will greatly have a positive effect on the team and the drive that is needed to go into games with the right mentality and motivation. Coming in as a striker coach according to rumors is fantastic for the strikers at the club and most especially the young striker, which will greatly learn a lot from a former player who really knew how to put the ball in the net, especially when it mattered the most.

And that is a wrap...
What do you think about these rumors and reports?
I would love to read your own opinions… Enjoy your day.