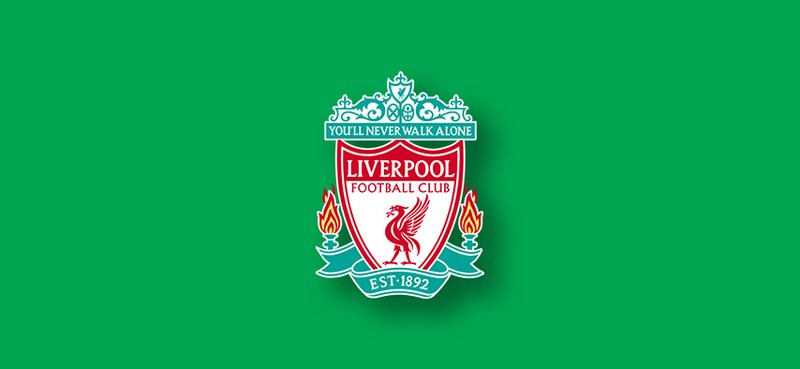 It has been an exciting premier league matchday 28 experience. The greatest unexpected shocker of the season happened yesterday as we witnessed Watford brush aside flying Liverpool 3-0 at home. This was a result no one saw coming, not even the biggest and most loyal Watford supporters… If anyone had said that Watford who are struggling in the relegation zone would beat Liverpool by 3 nil without conceding, that person would definitely be considered a drunk. A disappointing result it was for Liverpool and most especially their fans as their hopes of breaking Arsenal's invincibles record has come to an end. However, that loss doesn't affect their chances of winning the premier league title as they have already won the title if we are to be realistic.

Talking about Liverpool's shocking loss to Watford yesterday at the Vicarage Road, let's quickly look at what happened in the game…
It was a yet another amazing atmosphere at the Vicarage Road against Liverpool who are flying at the moment and haven't lost any single game in the premier league… The odds for this fixture before the game was like day and night as the form of both Liverpool and Watford this season were at the opposite ends of a pole. This was one of those fixtures where Liverpool were expected to get yet another 3 points in their quest to break Arsenal's invincibles record. Little did everyone know that Watford had other plans and were determined to be the first team to inflict Liverpool with their first defeat of the season, and they did so convincingly.
Both teams started the game pretty well, as expected, Liverpool dominated possession, however, it was Watford who were creating most of the chances in the game. Watford had a total of 29% possession but with 14 shots, twice as much as Liverpool's 7 shots, and 5 shots on target against Liverpool's single shot on target. It was a solid Watford performance against a team that everyone were expecting to get a comfortable 3 points. Ismaila Sarr scored opened the scoring in the 54th minute, before doubling the lead in the 60th minute. Troy Deeney sealed the victory for Watford in the 72nd minutes to put the tie beyond the Liverpool's reach and ensure that they become the first team to beat Liverpool this season.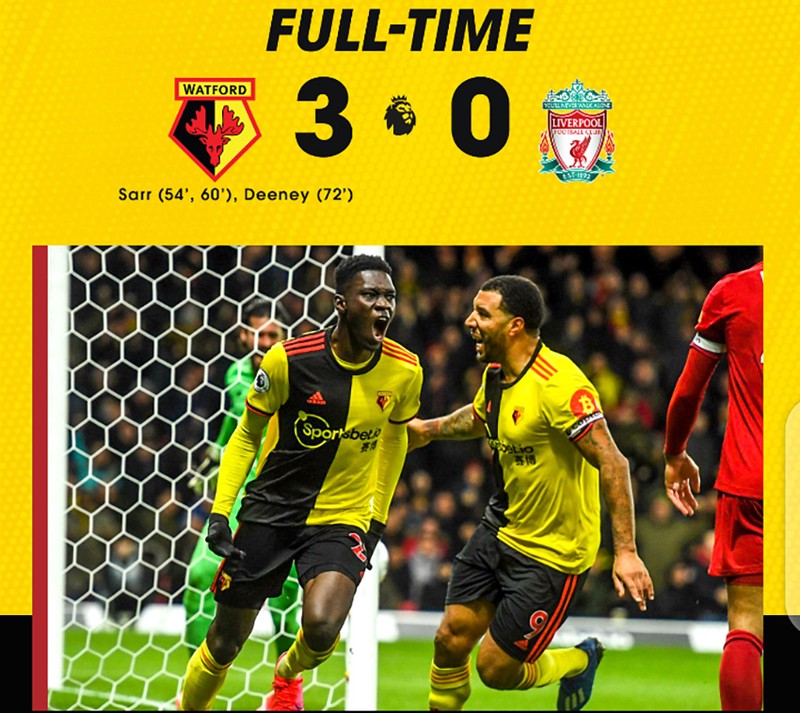 This result came as a shocker as no one saw that coming, yes we all know that football is filled with surprises, but considering how Liverpool were flying in the premier league, no one envisioned them dropping points any time soon, and certainly not against Watford who are struggling to get out of the relegation zone. A great win for Watford as they not move out of the relegation zone based on goal difference.
This Liverpool loss to Watford has raised a lot of talking points whether the Reds have become complacent because they will most likely win the premier league title even before the final game of the season…
For me, I don't think their loss yesterday is as a result of Liverpool being complacent, but rather Watford being very determined and getting the better of Liverpool at home, which can happen as we have seen so many times in the premier league. Sometimes, the other team is just plain better or have more determination and drive to win. At the moment, Liverpool don't have any team that are pushing them to give above 100% in their remaining games, which is normal. Liverpool will most likely put this loss behind them and be prepared for their champions league game against Atletico Madrid… which is a must-win game for them if they want to push to retain the champions league trophy or at least, get very far in the champions league. As for the premier league, we all know that Liverpool will bounce back and will definitely be aiming to win the remaining premier league games as the pressure of breaking Arsenal's record is now off their shoulders.
What do you think of Liverpool's result yesterday against Watford… Do you think Liverpool have become complacent?
I would love to read your thoughts and opinions… Enjoy your day.