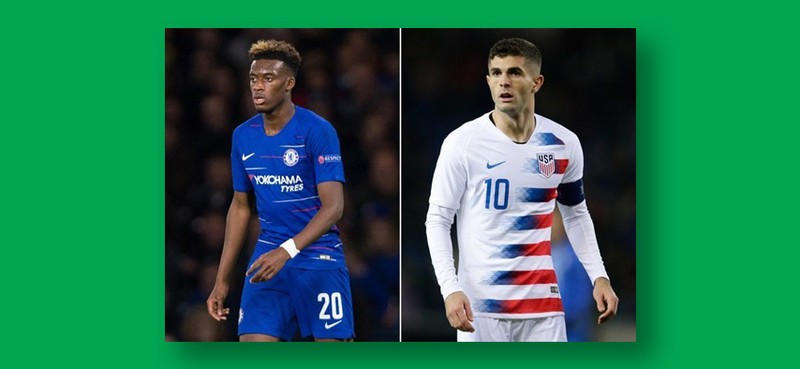 This is an interesting talking point after the news has been confirmed concerning Eden Hazard leaving Chelsea after so many successful years to Real Madrid, a move that has been his childhood dream. It is now official and just a matter of time before we all will start watching the Belgian play for the La Liga giant.

Hazard move is now a thing of the past, but it has sprouted up a lot of talking points and concerns amount some of the Chelsea fans, whether the team will be able to cope without Hazard considering how instrumental he was to their success in these past 6-7 years, helping them win all the domestic trophies including 2 Europa league trophies. For Hazard, it has been a really successful time at Chelsea, a career which he will be very proud of. However, for him, it was time for a new challenge and to aim for the ultimate player award. According to the Chelsea fans, some section of the fans believes that this current Chelsea team will find it really difficult on the pitch since they have relied heavily on Hazards abilities in the past. While some section believes that it was time to move on and the club really did good business by selling him for the amount considering he just had a year left in his contract. Regardless of what the fans think, there's nothing that can be done and the only thing now is for the club to figure out how to move forward and even be better like how Liverpool became better as a team since Coutinho left the club.

For Chelsea, they have a lot of young and exciting talents in the club which are capable of becoming great players in the future if given the right amount of game time. Hudson-Odoi, a very young talent who has won the hearts of many Chelsea fans due to his tremendous abilities on the ball, and Pulisic who is Chelsea's latest signing from Dortmund, similar age bracket as Odoi, has also raised lots of comparison and talking points also due to his amazing qualities on the ball. Both players are two of the most exciting young talents currently at Chelsea, with great potential of turning into great players. Judging by the abilities of both Hudson-Odoi and Pulisic, a lot of Chelsea fans are wondering who will most likely carry Hazard's mantle for Chelsea.
For me, this is a tough one, because it is difficult to really tell which player will be great in the future just by their present abilities. Both players have amazing talents and will probably do similar things like Hazard did for Chelsea, but at the moment, it is nearly impossible to say if any of them can actually fill in Hazard's boots or even go on to do greater things… only time will tell, and one thing is for sure, both players will most likely play lots of games for Chelsea next season, so it is just a matter of time and we will start seeing which player is heading towards the right direction in terms of influence in the game and the ability to singlehandedly win matches.

And that is a wrap...
Who do you think will most likely fill in Hazard's boots at Chelsea?
I would love to read your own opinions… Enjoy your day.