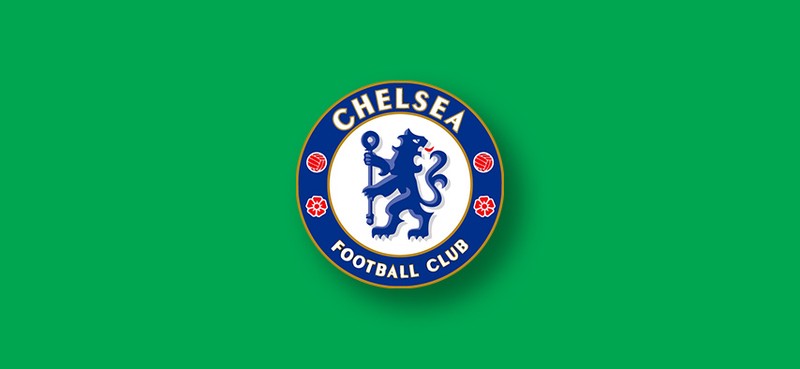 This week's premier league showdown has finally been completed as we look forward to the games to come. Like I mentioned yesterday, the biggest fixture of matchday 18 was played yesterday at the Tottenham Hotspur Stadium, a match between two fierce London rivals and an exciting derby clash between Tottenham and Chelsea. This fixture was more than just a derby clash, it was a crucial battle for both teams in the top 4 race and also a game between former Master and former Student.

The was a lot of buzz around this game as it was not only the biggest game of the week, but also a fixture a lot of fans were anticipating. The game finally kicked off and as always when there is so much buzz around a premier league game, it turned out to not be what we all expected as Chelsea completely dominated and schooled Spurs at the Tottenham Hotspur Stadium. It was a tactical masterclass by Frank Lampard who have completed a double against his former boss Jose Mourinho. His first win over Jose Mourinho came during his time at Derby County and Jose at Man United. Before we proceed further, let's briefly take a look at the Spurs vs Chelsea game…
It was an exciting encounter between two teams who hates themselves so much and a fierce London derby. Tottenham set up in Jose's favourite 4-2-3-1 formation while Lampard surprised Jose by setting up in a 3-4-3 formation. This is one of those games that no expected both teams to be at the opposite ends of the spectrum as Chelsea were clearly the superior team and completely dominated Spurs in every aspect of the game and should have probably won the game by over 3 goals if they had converted most of the goal-scoring chances they created. Willian scored the 2 goals for Chelsea and was by a mile the best player on the pitch and deservedly the man of the match. At the end, it was a clearly deserved victory for Chelsea as they extend their points above Spurs in the top 4 race.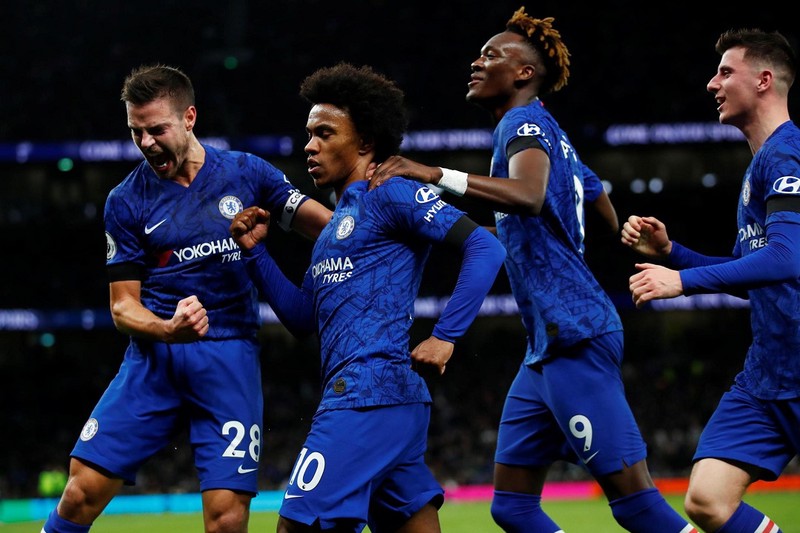 This was clearly a tactical masterclass by Frank Lampard against his former boss for the second time. The switch in formation from his usual 4-2-3-1 or 4-3-3 formation to a 3-4-3 formation proved to be the best decision for the match as Chelsea completely dominated every aspect of the game and the players looked really comfortable in that system. Another very clever thing was moving Willian to his favourite left position where he can cut in with his stronger right foot and shoot was a good idea as we all know, the Willian first goal against Spurs is his trademark goal. The 3-4-3 was a system used by Antonio Conte during his title-winning first season at Chelsea and some of the players like Willian, Alonso, Kante and Azpillicueta already know how to play the system really well and also the other players looked really comfortable in the system as well.
Should Chelsea Rely on the 3-4-3 for the Time Being?
For me, I do not think Chelsea should change their formation to a 3-4-3 because it got them the win against Spurs, as I feel it might disrupt their thinking and ability to fully master the 4-3-3 and 4-2-3-1 formations. I believe the 3-4-3 is a very good and balanced formation when it comes to defense and attack. Like we saw in the game, Chelsea looked really solid in the defensive phase and looked really sharp in attack and in their pressing. SO for me, the 3-4-3 can be the way to go depending on certain opponents and if it doesn't work out, it can easily be switched back to a 4 defensive setup by removing one of the central defenders. I like the 3-4-3 a lot and you can clearly see how good the formation is by watching the Belgium national team. The formation can be really powerful if the players feel comfortable in it and have the right characteristics to play the system effectively. Great win for Chelsea and they've now put themselves back into a good position in the top 4 race.

What do you think of the Tottenham vs Chelsea game?
I would love to read your thoughts and opinions… Enjoy your day.