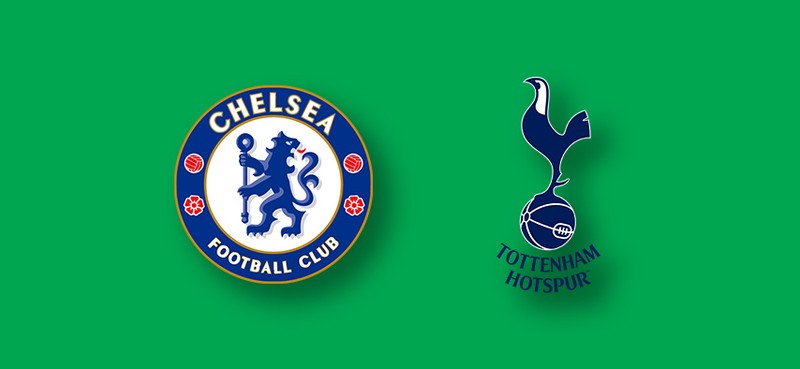 Later today is the second leg of the EFL cup tie between two arch-enemies as they battle it out for a chance to reach the final.

Chelsea will be hosting Spurs later today to try to get their revenge against a team that they have lost twice to already this season and it is expected to be an exciting, but yet intense encounter for these two top teams.
Chelsea are currently on a low after their 2 nil loss in the premier league to Arsenal who is one of their closest rivals. They also lost 1nil to Spurs in the first leg of the EFL cup tie and will be looking to regain their momentum back and get back to winning ways after the manager slammed the team for their lack of grit in their performances. As it stands at the moment, they need to win by 2 goals margin to be sure to make it through to the finals.
Spurs are currently depleted due to injuries, losing 3 of their main players through injuries and will be looking to show everyone that they can pull off a victory even without their most dangerous attackers this season. They are currently doing well in the premier league and will be looking to carry on that momentum from their win against Fulham last weekend into this game. They are already having the upper hand with their first leg victory and will try to hold on to the lead to stand a chance of reaching the final after a long time.
On paper, this is a slightly even contest and a game between two top teams even though Spurs have a few injuries. It is a derby match contest between two rivals, so it will be a very difficult game for both teams as they battle it out for a place in the finals.

Chelsea vs Tottenham
Another very exciting fixture for the fans, but at the same time, the game will be a nervous one as well, as one team will definitely get knocked out of the competition today.
For Chelsea, they are playing at home and will try to draw confidence playing in front of their fans in a game that promises to be a very difficult encounter for them.
They will be going into this game knowing how difficult it is to play Spurs, so they know that for them to get the desired outcome, they need to play above 100% and give everything for their fans to try to get the job done.
For Spurs, the other players who will be going into this game will be motivated to show how good they as well and are capable of getting the desired result. They are in a very good position after their first-leg win, but can still get knocked out considering that they just have a very slim lead.

My Expectations In Terms Of Tactics and Gameplay
For Chelsea, they will probably lineup in their usual 4-3-3 formation, either with Hazard as a false 9 or with Giroud as a main striker. Sarri will want his team to bounce back after their shocking performance against Arsenal last week and show a positive reaction. He slammed them for not having a strong mentality, so he would want to them to prove him wrong and put in an overall quality performance tonight.
His idea of football will remain the same and will want his team to press more aggressively, dominate possession, be on the front foot and try to get the job done.
For Spurs, they will most likely use a 4-1-2-1-2 formation. They know how important this game is for them as they have not won a trophy in so many years, so this competition means a lot to them. They know how difficult it is to play at the Bridge especially when it matters, so for them to get a result out of this game, they know that they need to play at above 100%.
Pochettino will want his side to not get carried away by their previous victories against the Blues this season and be focused throughout the game to try to reach the final which is their ultimate goal. They are one of the best teams in England when it comes to pressing and fast counter-attack, so they will use that to their advantage against the Blues later today.

And that is a wrap…
What do you think will be the outcome of this match?
I would love to read your own opinions… Enjoy your day.