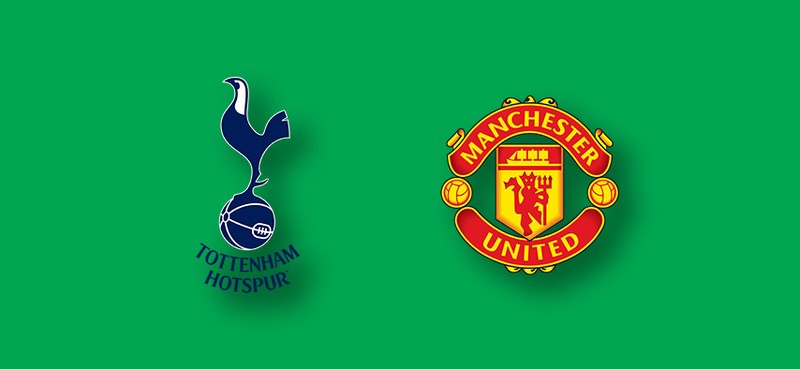 Coming up this Sunday as continuation of matchday 22 will be a match between two in-form rivals. Tottenham who are in great form at the moment will be hosting Man United who are also in a great run of form under the new interim manager for another premier league showdown.

This is a much-anticipated encounter a lot of fans have been waiting for, to see how these two teams who have been in an amazing run of form will fare against each other. Solskjaer who was recently appointed as the Man United interim manager will face his first real test in charge of the club.
Both teams started the season poorly, but it is Man United who will argue that they had the worst start to a premier league season since over 20 years.
Spurs who had moments of very poor results are now in an amazing run of form, winning games with high goal margin and will be looking to continue their great run of form against a rejuvenated Man United team, a form that have seen them move from 5th to 3rd place on the table.
Man United on the other hand, who have gotten maximum points after sacking Mourinho will be looking to add another victory to their shelf this weekend.
On paper, this is a much even contest, although Spurs are playing at Wembley which serves as their ground for now. Both teams are playing very well at the moment and are well capable of getting the 3 points. The game this Sunday is not just a match between two top teams, it is a battle between two rivals where pride will also be a big factor and also fight for top 4 finish this season.

Tottenham vs Man United
A lot of fans, especially the neutrals are anticipating this fixture because it is a game where we get to see two top teams who are in a great run of form at the moment battle it out and it promises to be a very exciting match for both teams and for the fans.
For Spurs, they are playing a team who are also performing well and getting a perfect result at the moment, but they are playing at their ground, so it will be a huge advantage for the going into the game. Nonetheless, playing Man United is not always an easy task whether home or away, so it will be a very difficult game for both teams. A win in this game will keep putting pressure on Mancity and also keep the distance between the Blues. The Title race looks more like a two-horse race at the moment, but Spurs are technically not far off and can still catch up if the teams above them slip.
For Man United, this is their first big test under the new manager, so it will a great game for them to measure up if there are actually up there in terms of performance and results. They are going up against a team who are also performing well and scoring lots of goals recently, which means that they need to be at their best and put in a quality performance if they are to get any result out of the game. Man United are currently out of the title race according to the points difference but are still in the race for top 4 finish which is their major aim for now.

My Expectations In Terms Of Tactics and Gameplay
For Spurs, they will probably lineup in a 4-1-2-1-2 formation like we have seen them use against the top teams. They are a very good energetic team who loves to attack. They are scoring lots of goals so far which is as a result of their good attacking play. Pochettino will want his team to keep up that level of top performance against Man United to try to come out on top.
For Man United, they will probably lineup in a 4-3-3 formation, a formation utilized by Solskjaer so far. Looking at their performances in the past four games, you will notice that the team are displaying some good attacking play, a style that the fans have been crying out for a long time now. This game will be Solskjaer's first real test against a top team, but it might not make any much difference as Man United are a top team that can get the 3 points against any team in world football regardless of the manager. He will want his team to take the game to Spurs and try to get the desired result out of the game.
My Prediction
For me, it will be difficult to pick a winner in this fixture, but I think there will be a winner in the game. Judging by how both teams have performed recently, I think the game will be open for both teams. Both teams want to attack and be on the front foot, so for this reason, we might see any team win and with over 3.5 goals scored in the match.
This is just my opinion… Let's see what happens in the match this Sunday, we hope for an entertaining game of football for the fans to enjoy.

And that is a wrap…
What do you think will be the outcome of this match?
I would love to read your own opinions… Enjoy your day.