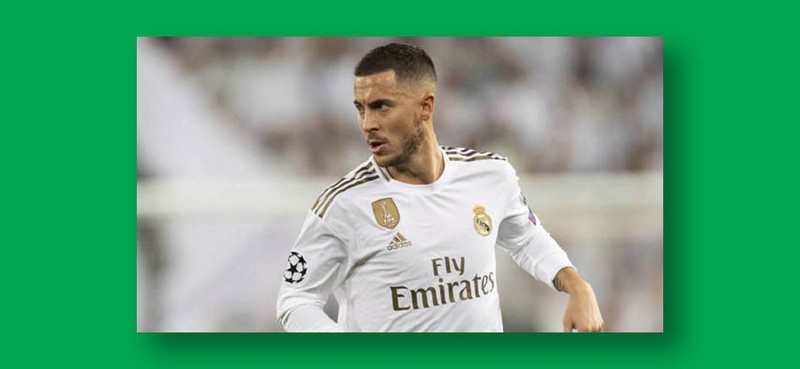 So far so good, there is nothing happening in the world of football at the moment, and yes we all know that it is already sounding like a broken record and that the current coronavirus pandemic has halted almost everything sports. Right now, transfer news and speculations are what is making the football scene lively and keeping the excitements up, so while we continue waiting for some positive news to surface, we have to keep feeding our brains with transfer news, speculations and other fun contents.

We all know who Eden Hazard is, so he doesn't need any introduction… his works at Chelsea and what he singlehandedly did for Chelsea speaks for itself. It was a sad moment for the Chelsea fans to watch him leave to join his childhood dream club Real Madrid this season – All what he has done or Chelsea will always be in the hearts of the Chelsea fans. Prior to joining Real Madrid, a lot of expectations were placed on him to be the x-factor for Real Madrid, something they have missed since Cristiano Ronaldo left the club to join Juventus. However, things haven't turn out the way we all expected and at the moment, Hazard hasn't really lived up to the expectations at Real Madrid. Nonetheless, we all know what he is capable of when he is in full gear and injury has been one of the key factors that have hindered him from proving himself at Madrid so far.
As fans, we have considered this season over and we are expecting a fresh new Hazard next season. Knowing what Hazard is capable of, a lot of talking points have been raised concerning him and what fans should expect from him next season. For me, I think next season is the season we all will see the best of Hazard in a Real Madrid shirt. I have no doubts in his abilities and what he is capable of, so for me when he kicks off in full gear next season, we will see the hazard of Chelsea doing what we know him for at Real Madrid.
What are you expecting from Eden Hazard at Real Madrid next season?
I would love to read your thoughts and opinions… Enjoy your day.