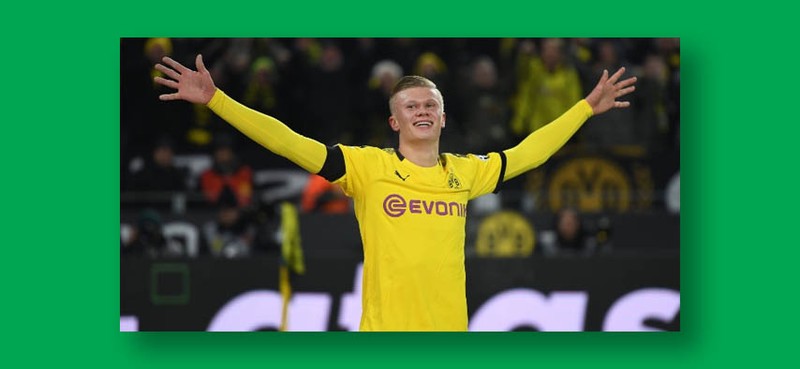 It is yet another brand new post on this ongoing series of what do you expect from selected to players in Europe at the moment. In this post, we will be looking at yet another top-class player, a very young player who blew to the limelight not too long especially this season when he showed the world what he is capable of on the biggest stages.

Haaland drew a lot of attention to himself most especially this season for his tremendous goal-scoring prowess and his qualities in front of goal. So far this season before the whole coronavirus pandemic halt of the footballing actions, Haaland has scored quite a lot of goals for his young age, attracting a lot of attention and comparison to former Dortmund goal-scoring machine Lewandowski. With the way this kid is rising so fast, a lot of talking points have surrounded him and fans are beginning to imagine what they can expect from him next season…
For me, when I see a young player like Haaland who is already pulling strings at the top level, I see a player who is heading for greatness. Even at a very young age, he has already shown that he has the maturity to keep up with the attention and be focused in order to achieve greatness. With this, I think we haven't even seen the best of Haaland yet and next season might be the season where we see what Haaland is capable of in terms of goal scoring. With that said, I'm expecting him to score a lot of goals in the Bundesliga if he still remains there because with his ability, a lot of top club are already keeping a close eye on him. If he stays at the Bundesliga, I think he will score a lot of goals and will be up there with the very best strikers in Europe.
What are you expecting from Haaland next season?
I would love to read your thoughts and opinions… Enjoy your day.