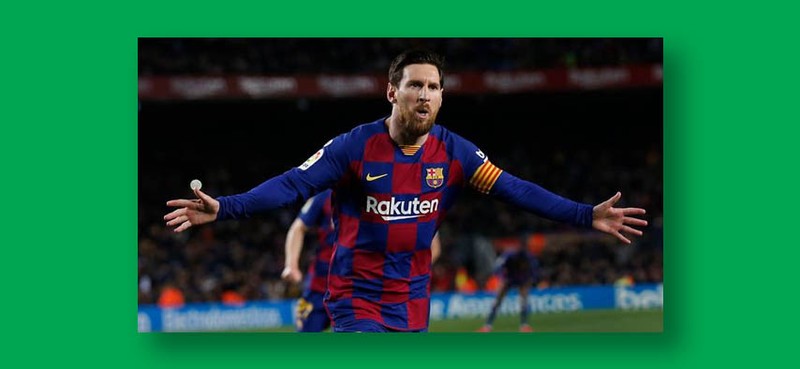 As you rightly expected, we are still on the continuation of my what do expect from selected players. And as always, whenever there is a talk about Ronaldo, there is naturally a follow-up talk about Messi as both players are the greatest players to play in this football generation… there are so far apart that not even a single player comes close to what these two players have achieved in their careers. So without further ado, our focus for today will be on Messi yet another player that needs no introduction.

Messi has done it all when it comes to club football. He is regarded as not being human and from another planet due to his special talent and arguably the best player in the world in the past decade, Ronaldo fans will counter this, but it doesn't change the fact that Messi is simply magical and every football fans who have watched him play will say. He is one of the few players that doesn't need too much talk about because his works speaks for itself and the numerous amounts of personal awards say a lot.
We have all seen Messi play and we can all agree that he isn't human after all. He is truly from another planet and when he is in full gear, there is absolutely nothing you can do as either as a coach trying to figure out a system to stop him, or as a defender trying to stop… there is simply nothing you can do… he can't be stopped as many commentators will scream. This season has been quite a quiet season for not only for a lot of top players, but also for Messi as well, and yes age isn't really on his side, but he is still very much capable of giving 2 more seasons at the very top level.
Even though coronavirus has put a halt on footballing actions… good thing that some league have resumed their campaign and some clubs in the premier league has resumed training… great news – talking points have been raised concerning Messi and what we should expect from him next season… for me, my short and simple answer is Messi will always be Messi… he doesn't need to prove anything to anyone. I think next season will be great for him and as always, expecting a lot of goals and assists from him as well.
What are you expecting from Messi next season?
I would love to read your thoughts and opinions… Enjoy your day.