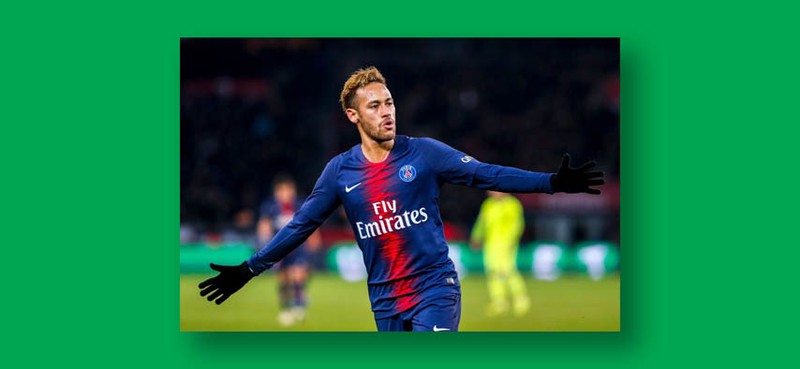 I'm pretty sure that you already saw this post coming and must have guessed correctly. In this post, we will be focusing on Neymar, yet another player who needs no introduction as far as football is concerned. But before in proceed, if you haven't seen my previous posts on this series, do well to check them… without further ado, let's jump straight into the topic for today.

Neymar, a player who needs no introduction when it comes to football, done it for club and country and was at some point in his career regarded as the third-best player in the world behind the likes of Messi and Ronaldo. The only player who was worthy enough to dine with Messi and Ronaldo – he was that good. However, ever since he moved away from Barcelona, he hasn't been the same player he was prior to joining Barcelona and during his time at Barca. Yes, everyone could argue that one of the reasons whe he decided to leave Barcelona was that he didn't want to keep hiding under Messi's shine and wanted to stand out like he normally does…
While the decision proved successful and he was probably the stand out performer at PSG in his early days at PSG, his decline was imminent, as there wasn't any major challenge for him as the Ligue 1 isn't the most competitive league in the world. Also the emergence of Mbappe, injuries and media issues here and there also contributed to the slow decline of a player that was once tipped to be the next Ballon d'Or winner. Nonetheless, he still has time to come back stronger and prove himself yet again as the best player in this era behind Messi and Ronaldo… with this, a lot of fans still have hope for him and hence the talking points on what we should expect from him next season.
For me, I don't think next season will be enough for him to return to the position he once occupied prior to the move to Ligue 1, as I think the Ligue 1 isn't as competitive to bring out the best in him to compete with other players who are doing great things. Yes, he is still up there as his CV speaks for itself, but he is definitely not the same player he used to be. However, next season will be a new chapter and there are so many things that can be achieved, so for me, even though I am not expecting wonders from him next season, there is still a big possibility that he could do great things next season and while his future as PSG is still unpredictable, he is still a top-class player and would most likely come back stronger next season and prove that he is still Neymar Jr.
What are you expecting from Neymar next season?
I would love to read your thoughts and opinions… Enjoy your day.